The Phillipa Lepley Paper Doll
Beautiful bespoke embroidery and embellishments are a Phillipa Lepley design signature and one of the reasons why the designer is the go-to atelier for clients looking to create a unique couture gown.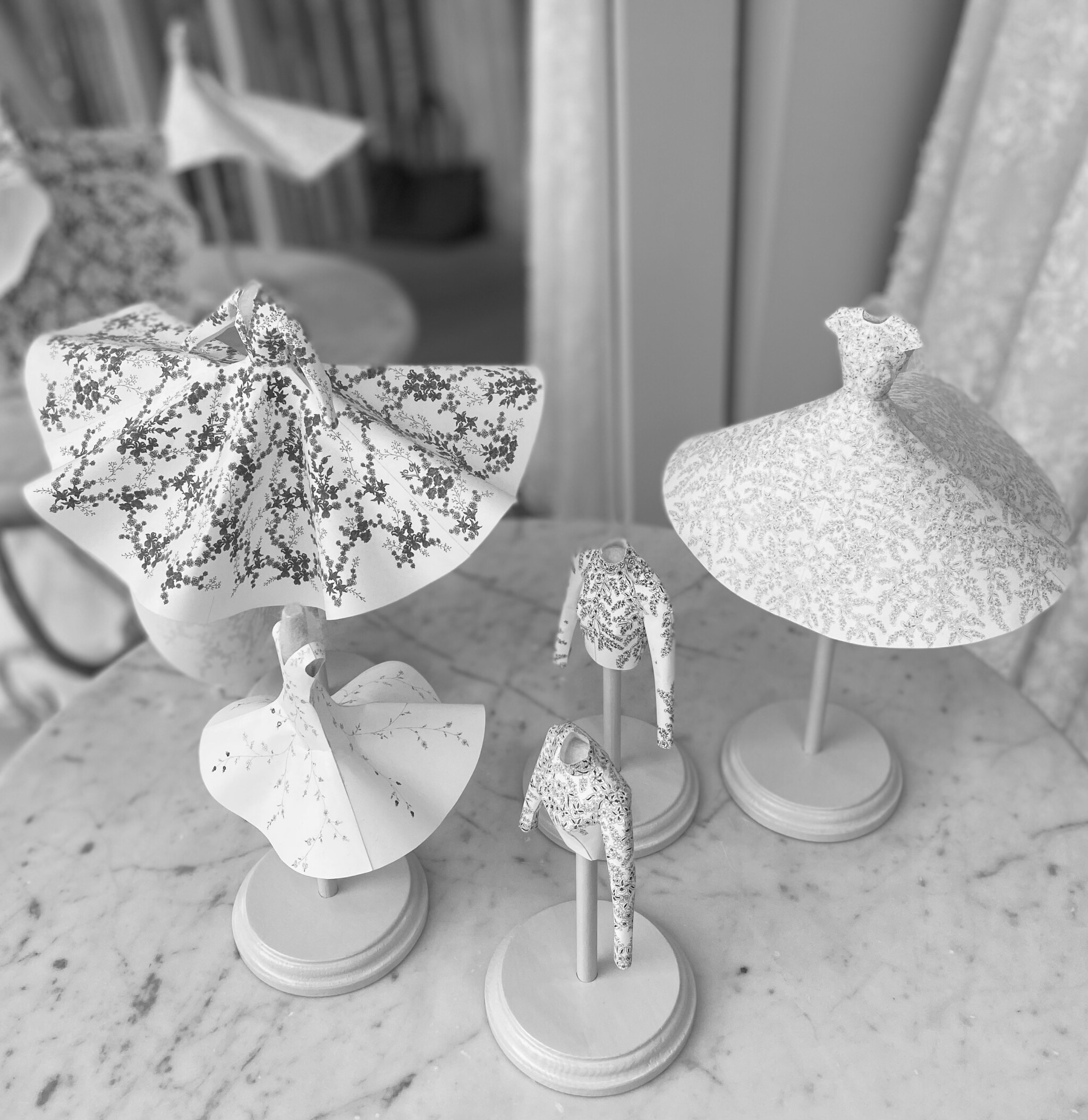 The purpose of a Phillipa Lepley paper doll is to present to each bride how their bespoke design will look on their silhouette, as each motif is placed individually where it will flatter the most. It is a fascinating insight into the detailed planning that goes into every Phillipa Lepley creation, and allows the client to understand the flow and placement of their vision in 3D.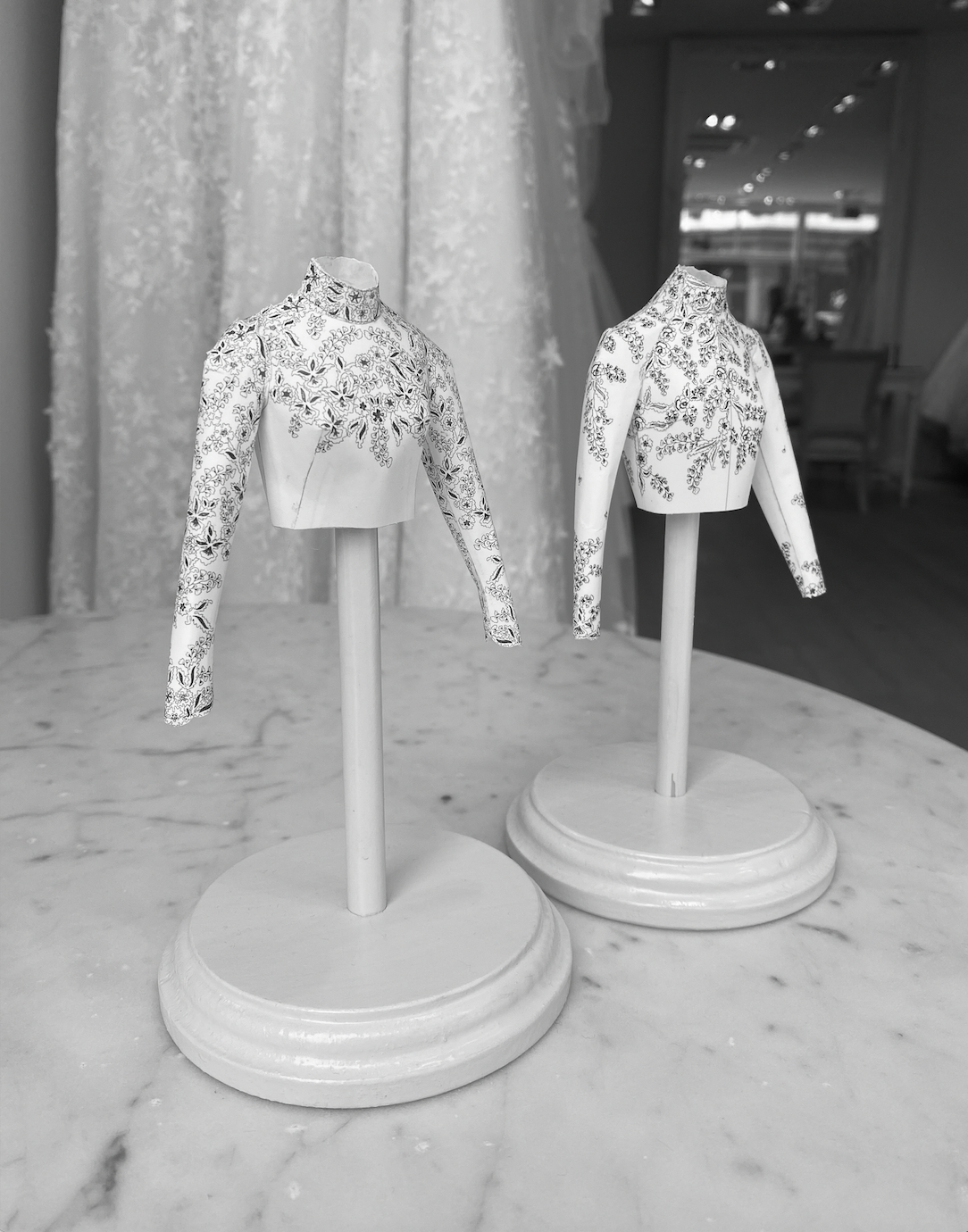 Following the client's toile fittings at The Conservatory in Chelsea, the Embellishment Team will have an exact paper pattern representing the client's form that they can finalise the bespoke design to. The embroidery layout is either hand drawn or developed digitally in the London Atelier, and then scanned in and printed on a miniature scale. From there, it is skilfully cut out and carefully handcrafted in to a 'doll' ready to present.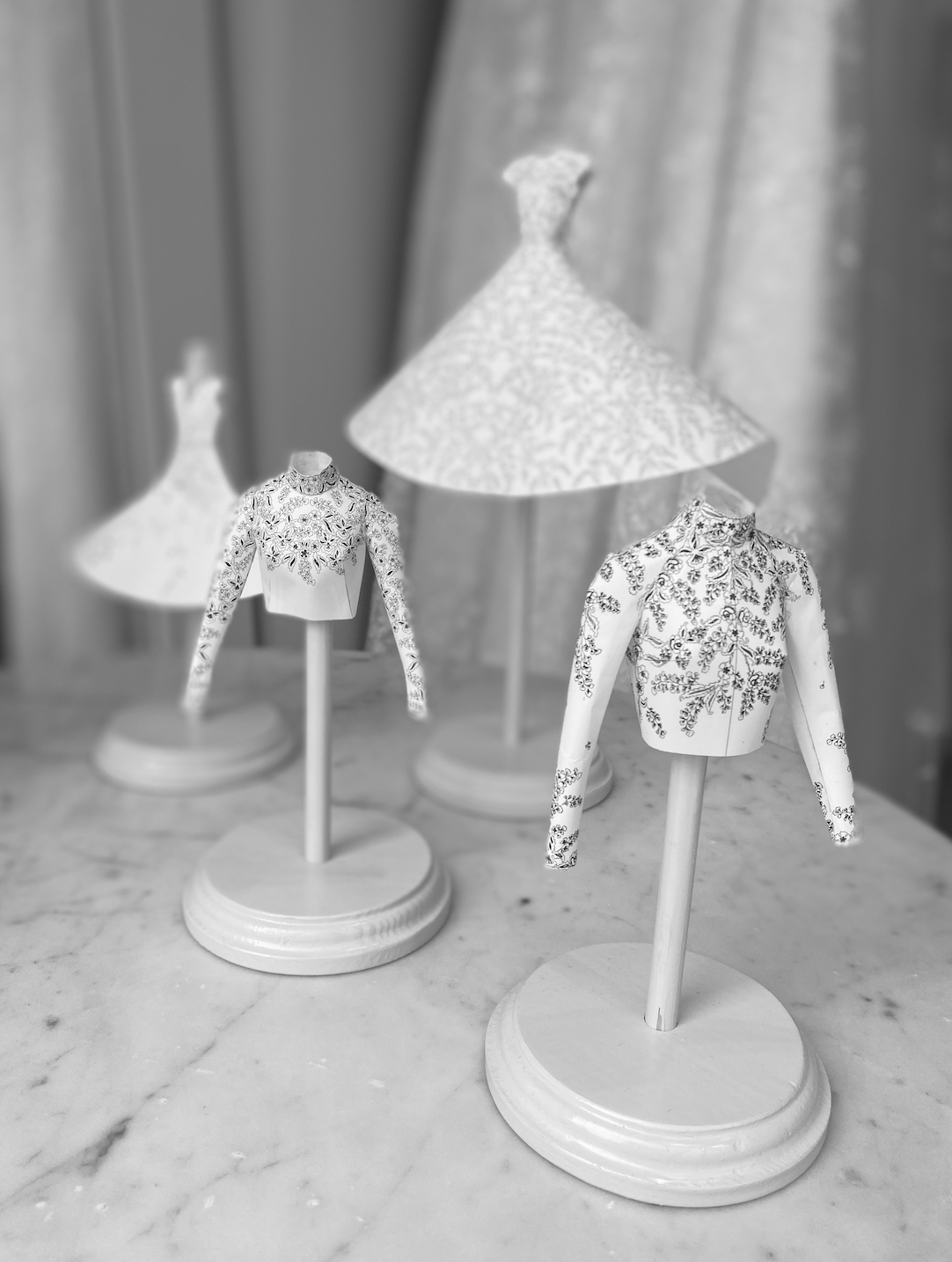 Once the bespoke design has been approved with the paper doll as a reference, the embroidery can begin.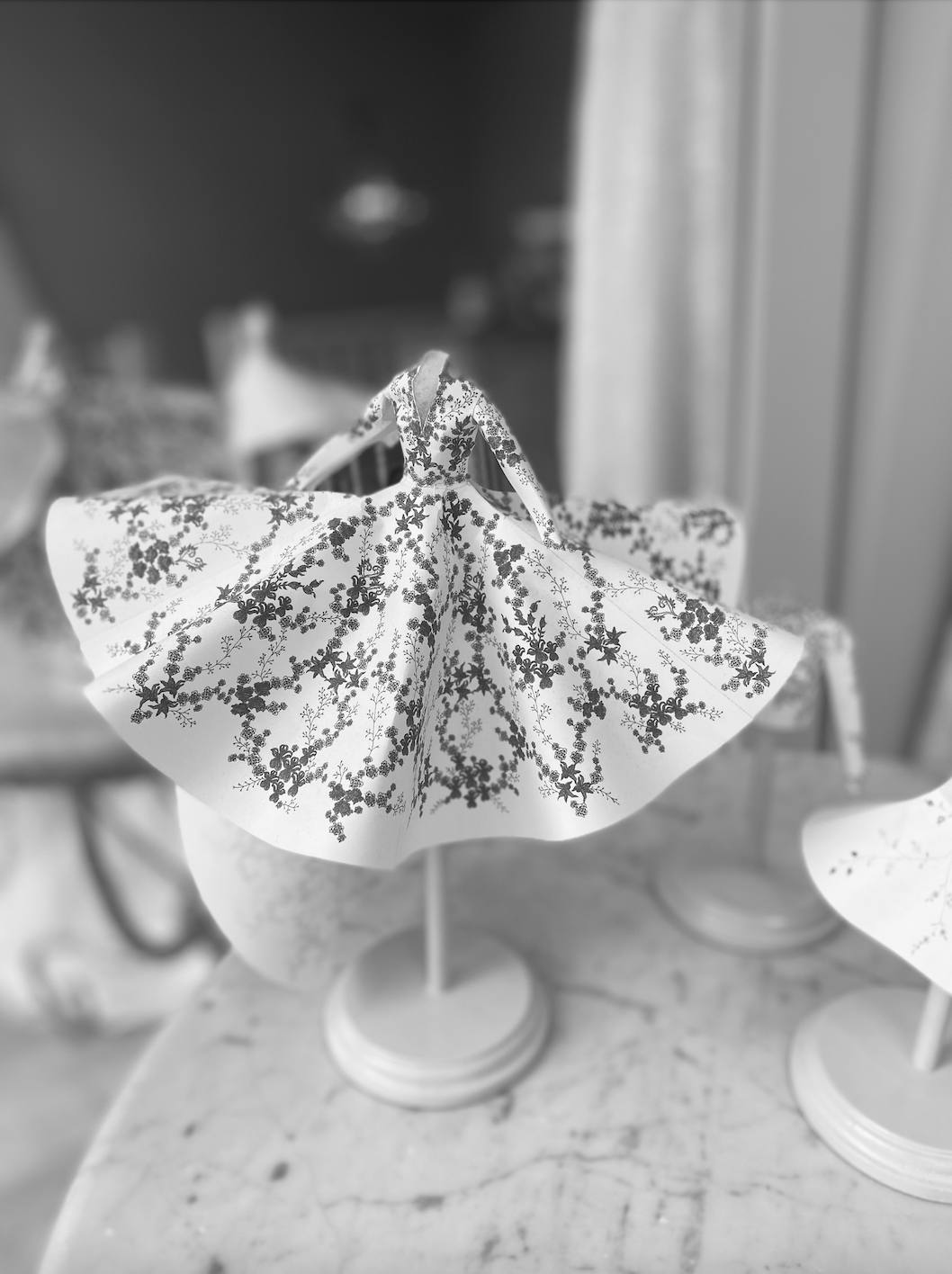 Each bride with a bespoke embroidery design will be gifted their Phillipa Lepley paper doll to keep forever.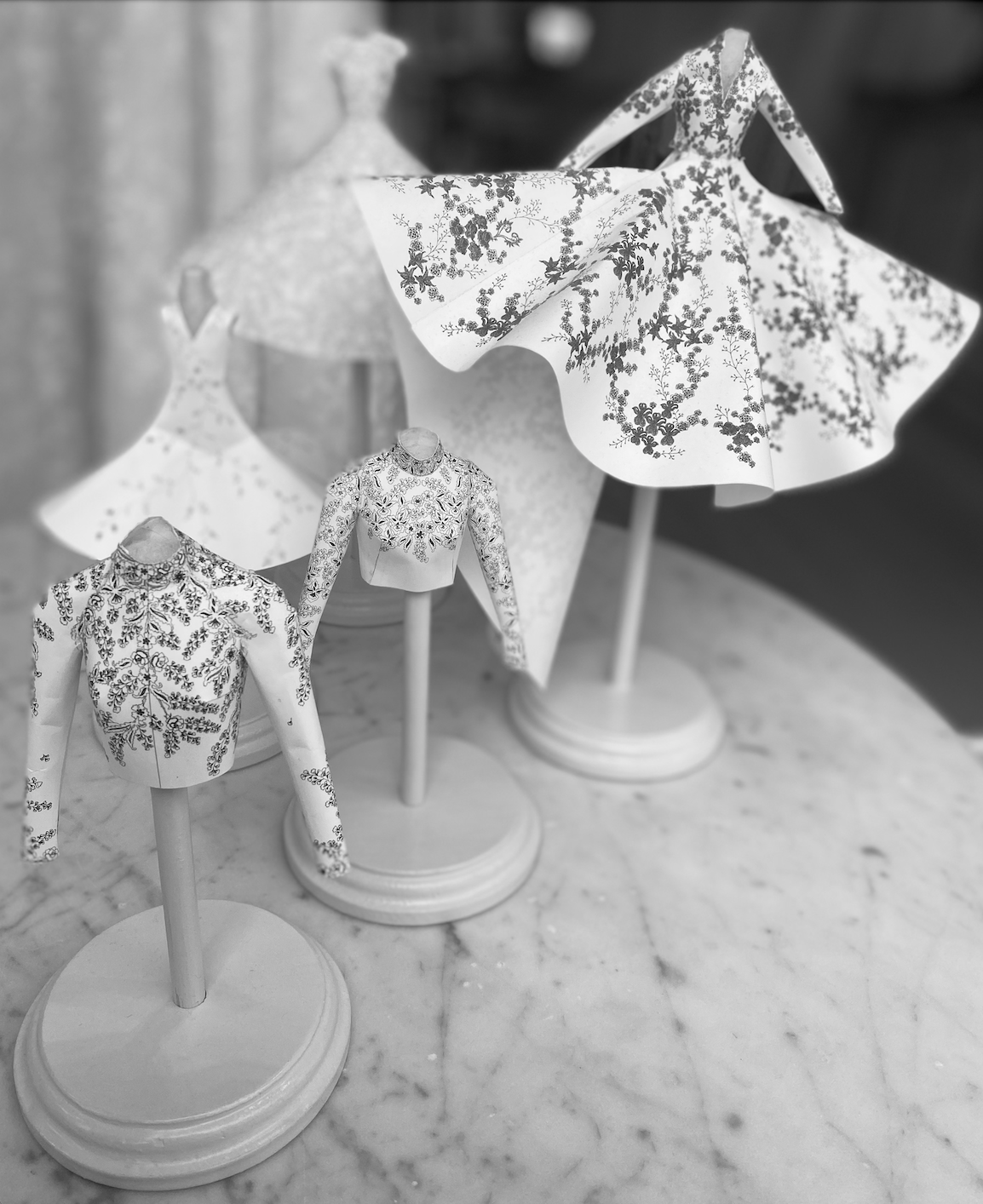 Phillipa Lepley is recognised globally as a leading British wedding dress and eveningwear designer, renowned for bespoke couture dresses of the utmost luxury. Her wedding dress shop in London, Chelsea, has over 50 dresses, all of which have been made in England from start to finish at her atelier.