Flora Vesterberg in a Phillipa Lepley couture dress for The Royal Ascot Races
Last year, Phillipa had the pleasure of creating a bespoke hand-embroidered wedding dress and veil for Flora Vesterberg.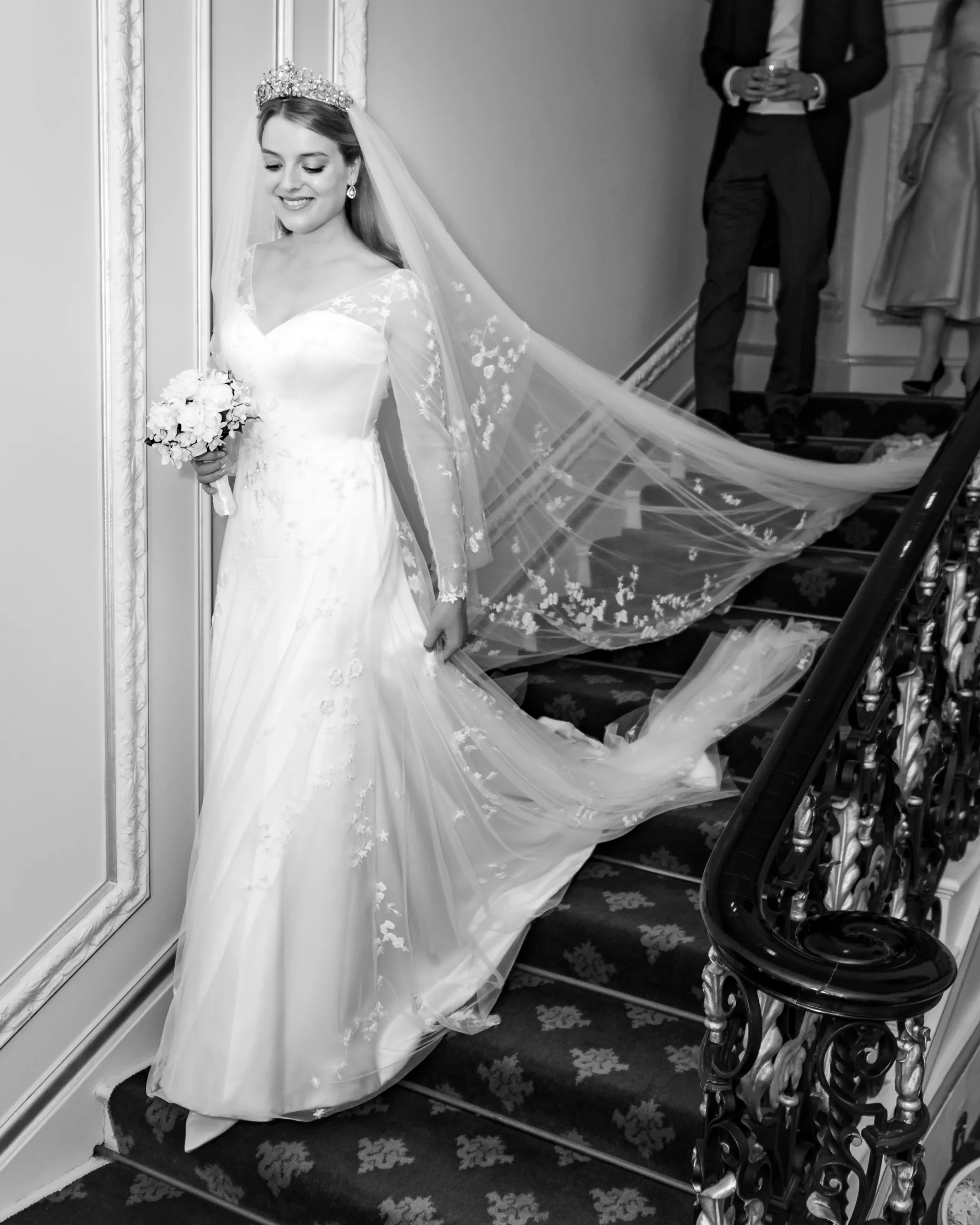 We were delighted to welcome her back into the Atelier and she looked truly stunning in an enchanting couture piece for The Royal Ascot Races.
Created from the finest, exclusive Swiss embroidery, the exquisite dress has a subtle, refined elegance. Soft sugared almond pink and shimmering silver flowers of satin stitch were hand embroidered onto a tulle base and adorned with laser-cut 3D-silk flowers, adding an enticing touch of texture and colour. Exquisite embellishment is a Phillipa Lepley design signature and one of Phillipa's passions.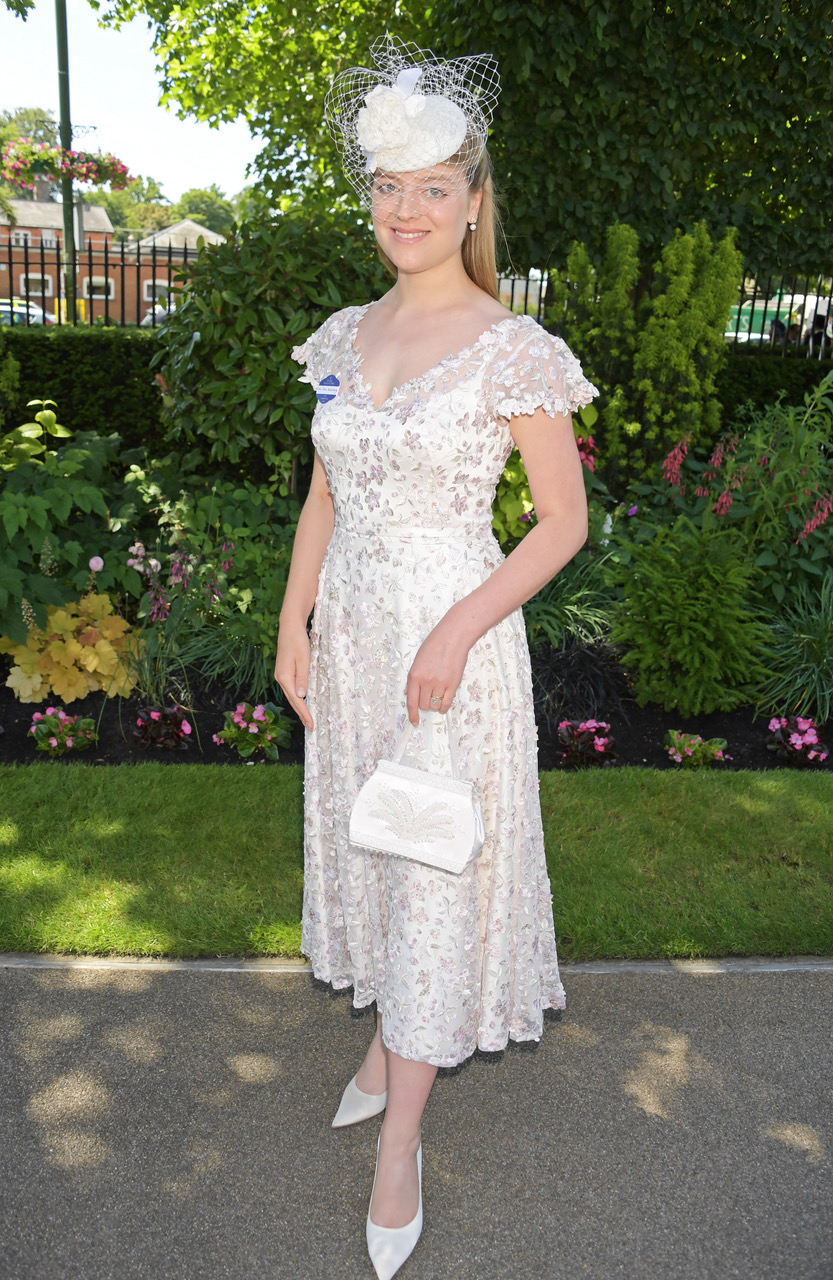 The dusky pink flowing florals and eye-catching winding vine details were woven organically through the dress creating a romantic sense of movement and decoratively framing the V-neckline and pretty fluted sleeves with a 3-D motif edge. The intricate embroidery sits over a fluid ¾-length A-line base and is complete with a clean, elegant ½-inch belt to accentuate the waist. A timeless, feminine and sophisticated style; perfectly fitting for the most glamorous event of the racing calendar.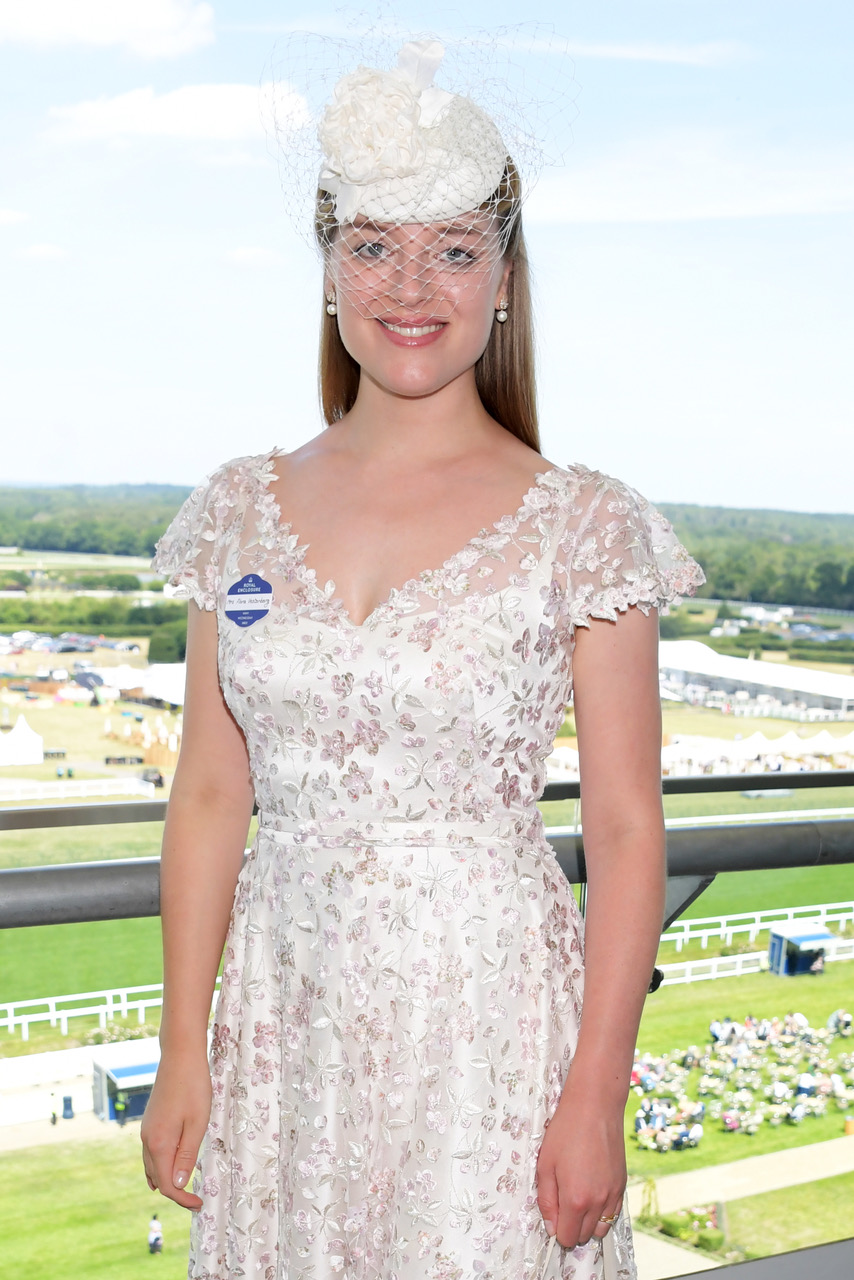 Phillipa Lepley's couture eveningwear is designed for discerning clients searching for bespoke dresses of distinction, embodying refined craftsmanship, modern artistry and impeccable detail, all of which are equally important to the brand's couture wedding dresses.