Charlotte – Floral Embroidery for Kew Gardens
We had the pleasure of creating a bespoke wedding dress for Charlotte. With a white fine silk hand embroidered strapless bodice, a multi-layered tulle skirt and a removable ¾ length sleeve top, the dress could be adapted for both the ceremony and an evening of dancing; two looks in one.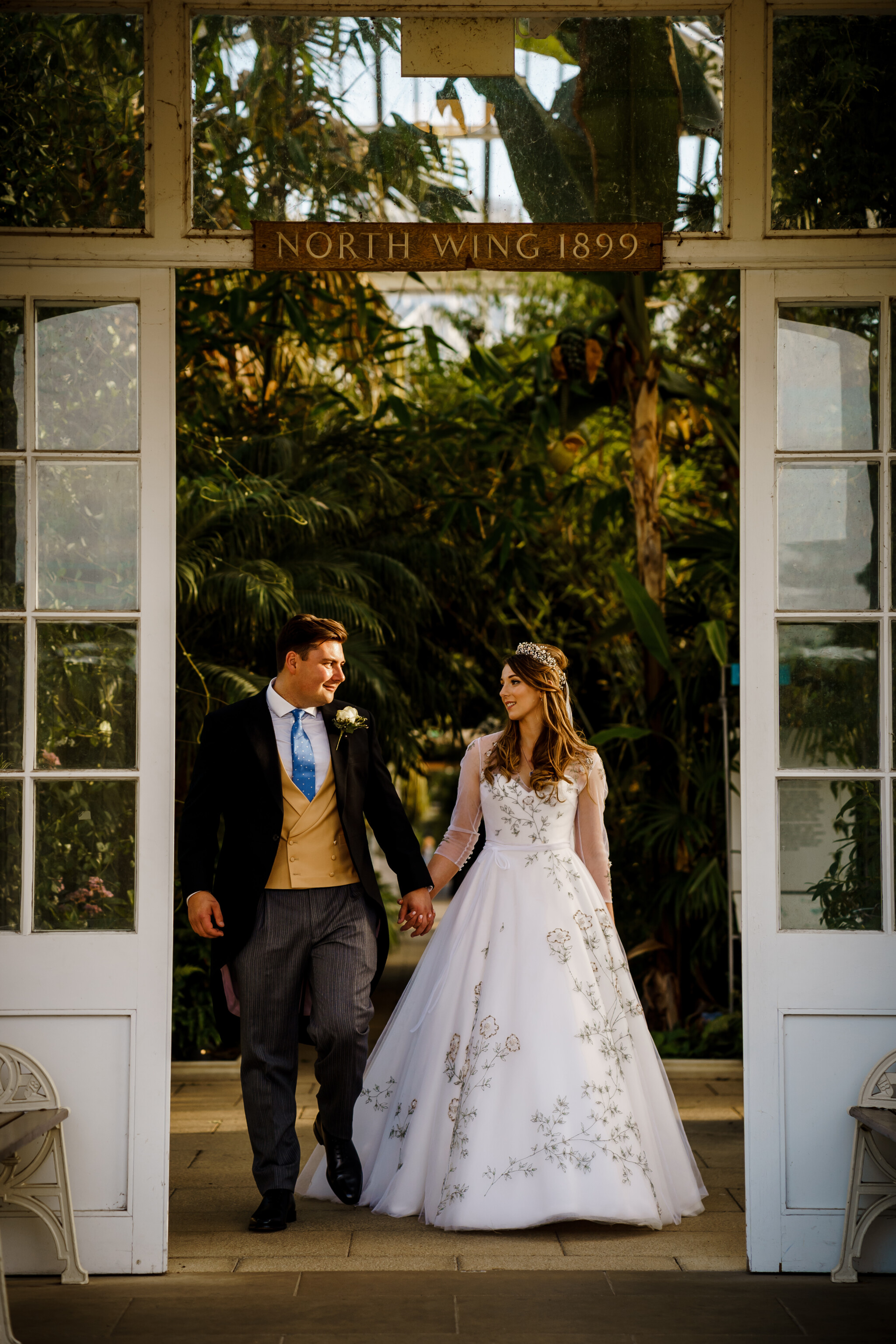 To suit Charlotte's vision for a removable top, our Atelier team carefully redesigned the embroidery of the dress: the embroidery on the strapless bodice perfectly matched up to the embroidery of the removable tulle top, meaning that the delicate flowers and vines flowed seamlessly across the two when the top was attached, and when the top was removed the embroidery worked beautifully as a stand-alone piece on the bodice.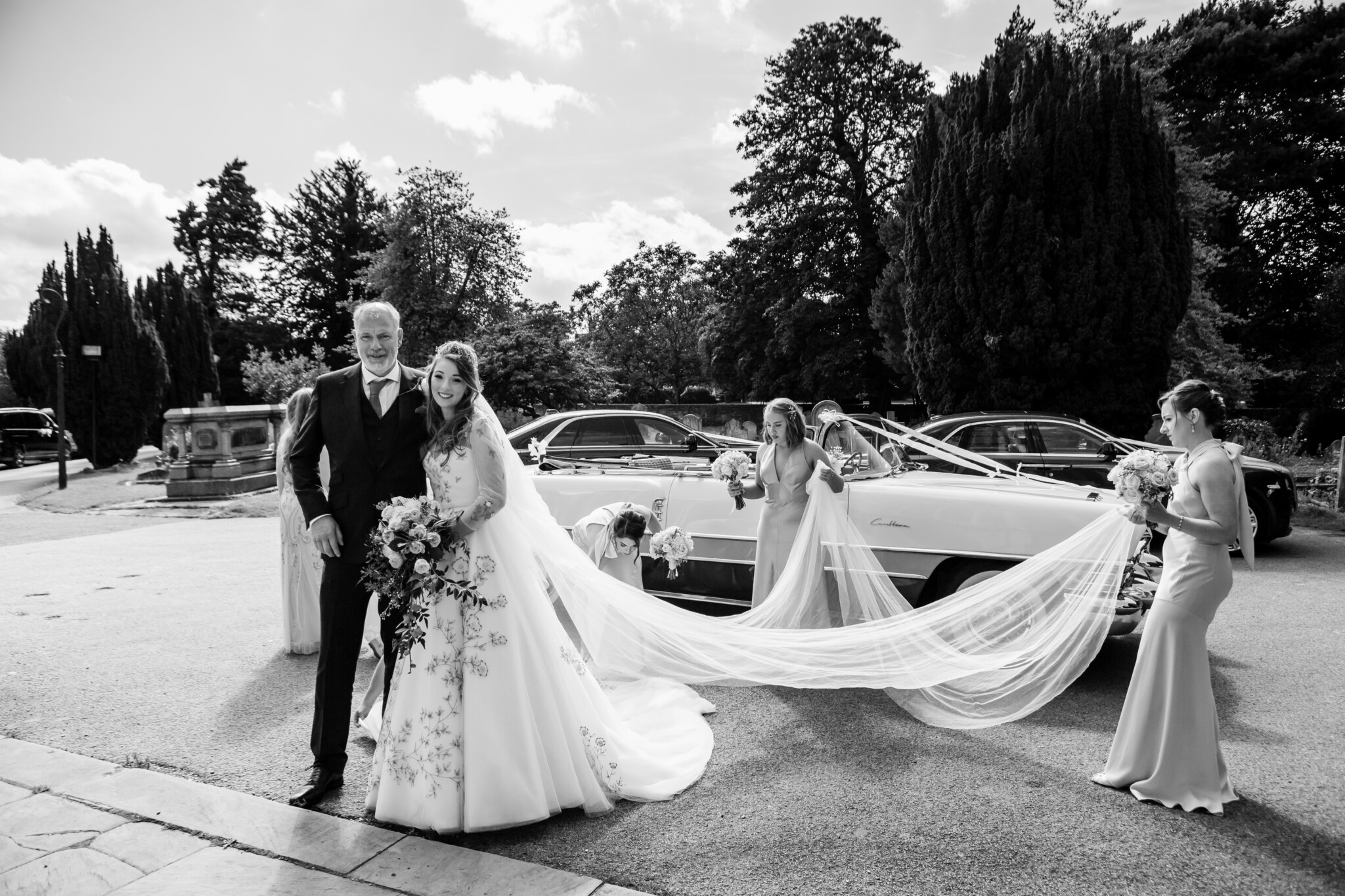 The tulle was hand-embroidered and beaded with a linear peach, taupe and green floral design of Japanese Anemone, symbolising sincerity with its pure and delicate appearance. A soft touch of colour and texture created a statement dress and the floral design was perfectly apt for Charlotte's idyllic reception at the enchanting Kew Gardens in London. We also stitched a family piece of jewellery into the dress as personal touch so that it was safely with Charlotte on the day.
"The amount of work that goes into each and every petal on every flower in a bespoke embroidered dress like this is really quite incredible." – Phillipa Lepley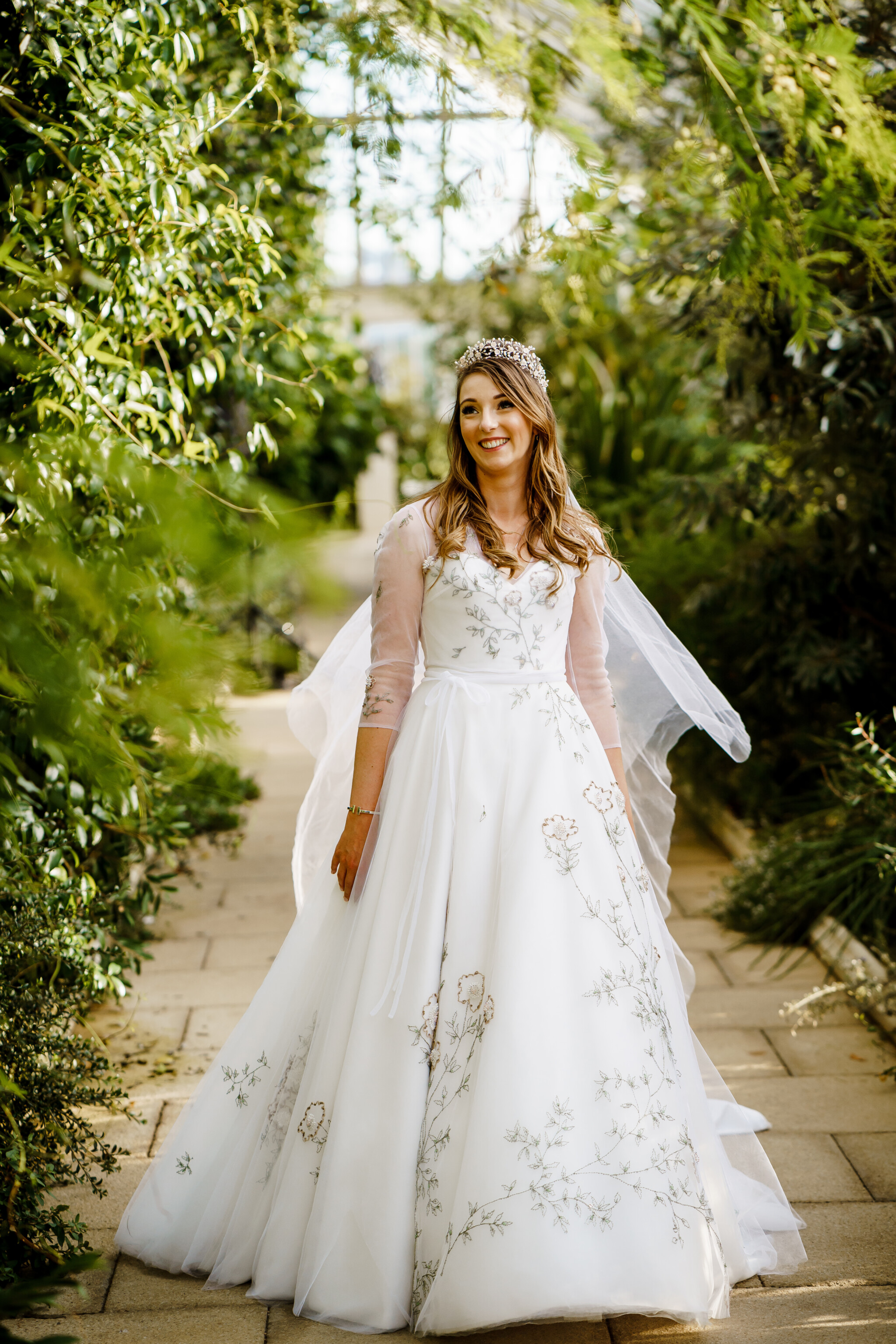 With a signature Phillipa Lepley corset built within the dress, the fine silk bodice was expertly moulded and shaped during the fittings to provide an immaculate smooth finish. The defined waist was finished with tulle ribbon ties, lovely, long and flowing and incredibly romantic with lots of movement.
Charlotte opted for our long white silk tulle veil to complete her exquisite bridal look. The long flowing nature of the veil added a light and airy feeling of movement and added to the ethereal magic of the romantic and whimsical dress. The veil combined with the long train of the dress also provided an element of tradition to Charlotte's entrancing and unique overlook look.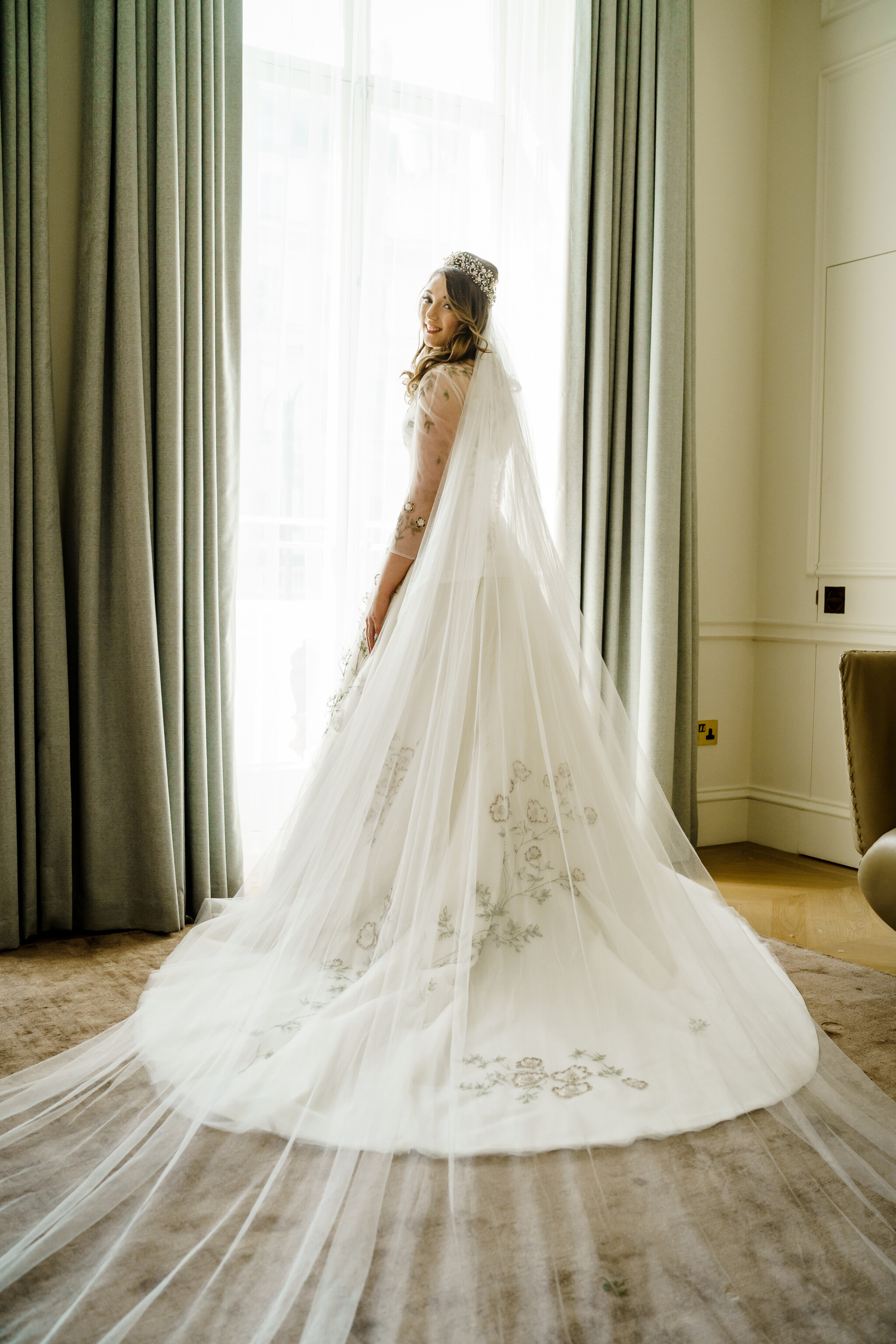 Phillipa Lepley is recognised globally as a leading British wedding dress and eveningwear designer, renowned for bespoke couture dresses of the utmost luxury. Her wedding dress shop in London, Chelsea, has over 50 dresses, all of which have been made in England from start to finish at her atelier.