Couture Wedding Dress: Cornelia Satin Coat
"The Cornelia Satin Coat is inspired by vintage 1950s couture and is immaculately made from the finest heavy-weight Duchess satin."
Phillipa Lepley has an international reputation for making couture dresses using the finest luxurious fabrics. True to form here, the 'Cornelia Satin Coat' was developed with the exquisite material as the starting point – a satin sourced from Italy where it is woven in mills near Lake Como.
Phillipa strived to create a look that is as architecturally striking as it is romantic. The satin has been expertly sculpted to create a feminine silhouette that moulds to the curvature of the bride's body, with a structured waist and a dramatic full skirt.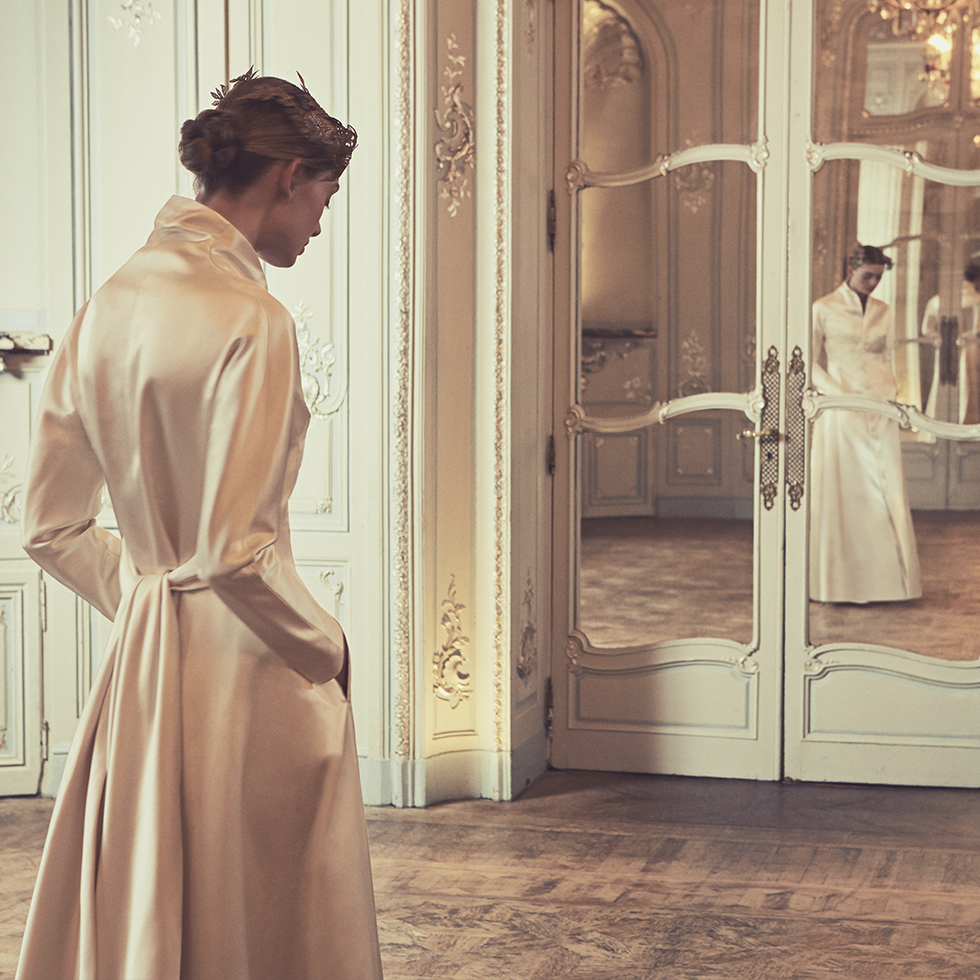 The coat is neatly fastened with bound button holes and covered buttons while the dainty crumpled collar frames the neck and is naturally held with swing catches. Discrete pockets are sewn in to each side of the coat.
At the back, a gorgeous low and loose tie finishes off the look gathering the dress in elegant folds enhancing the waist from all angles.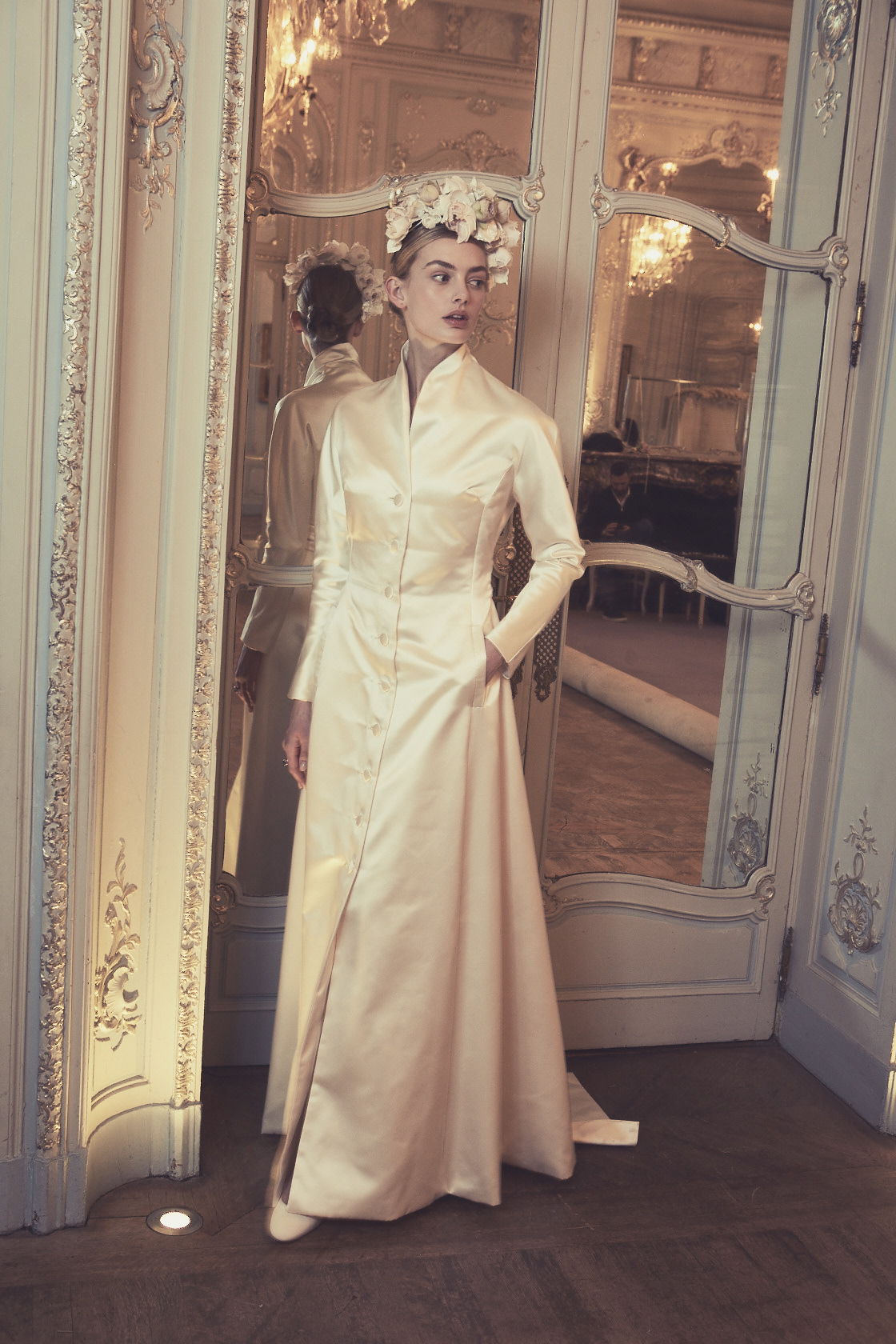 "This dress is the epitome of elegance. It has not been designed to be worn over a dress – this is THE dress! It oozes sophistication and glamour. It will look as striking during the ceremony as it will on the dance floor, and most importantly it will stand the test of time."
Phillipa Lepley is recognised globally as a leading British wedding dress and eveningwear designer, renowned for bespoke couture dresses of the utmost luxury. Her wedding dress shop in London, Chelsea, has over 50 dresses, all of which have been made in England from start to finish at her atelier.