Couture Wedding Dress Trends 2020
"You will see more and more bespoke embroideries as brides really want a dress that tells their story and is totally unique to them with special personal messages." Phillipa
Although Phillipa Lepley's couture gowns transcend fashion and wedding trends, with each one designed to be utterly timeless, the designer and her team have over 30 year's experience dressing stylish and discerning brides, so know what they will be looking for in their couture wedding dress in 2020.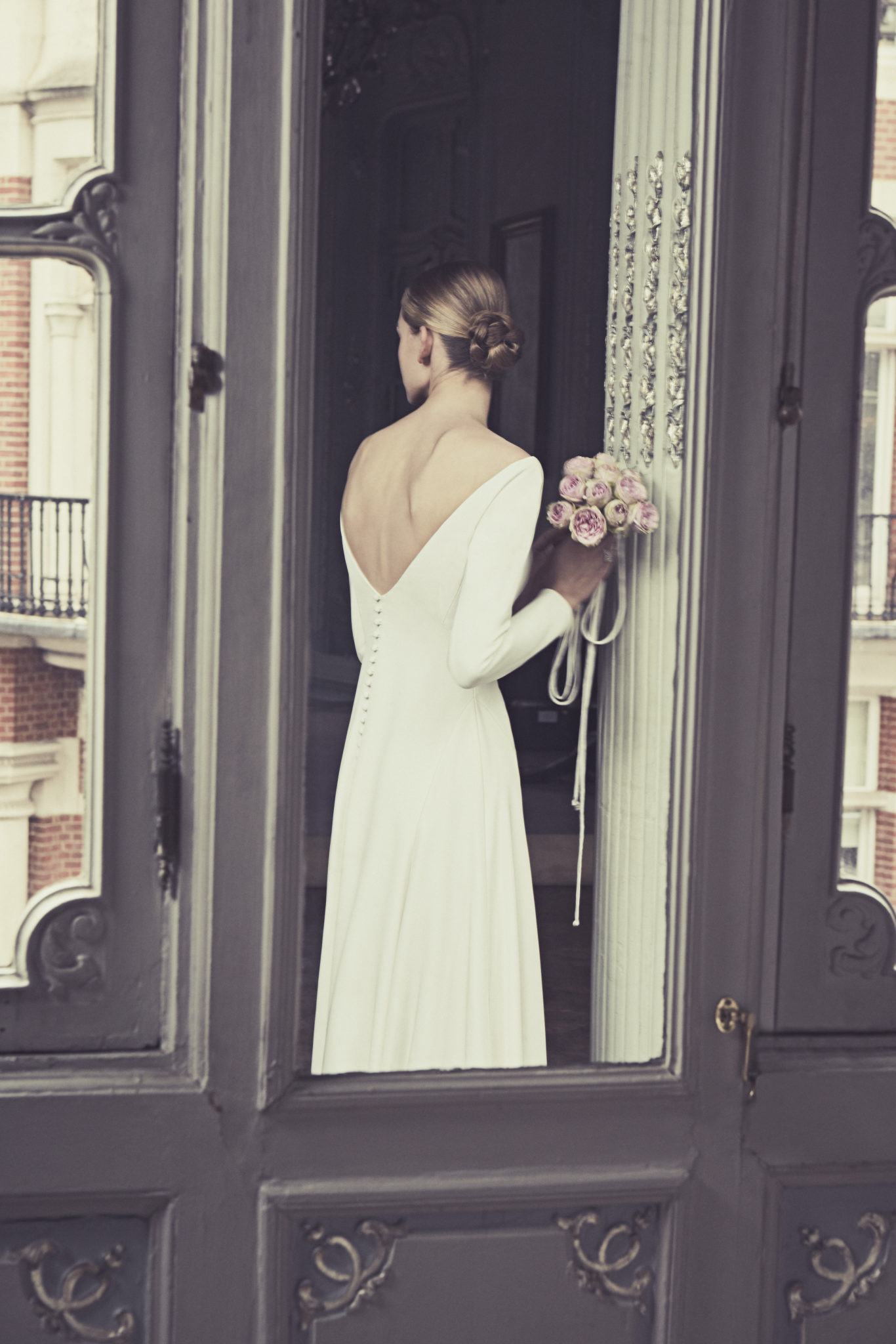 While very clean, simple and immaculately crafted plain dresses made using fabrics such as luxurious duchess satins, rich silks zibelines or fluid crepes have been prominent through 2019 (think of The Duchess of Sussex's wedding dress), and will continue to be so, 2020 will be more and more about detail.
To reflect this, Phillipa Lepley's newest bridal collection features an abundance of ornate embellishment, intricate embroidery and the most sumptuous fabrics.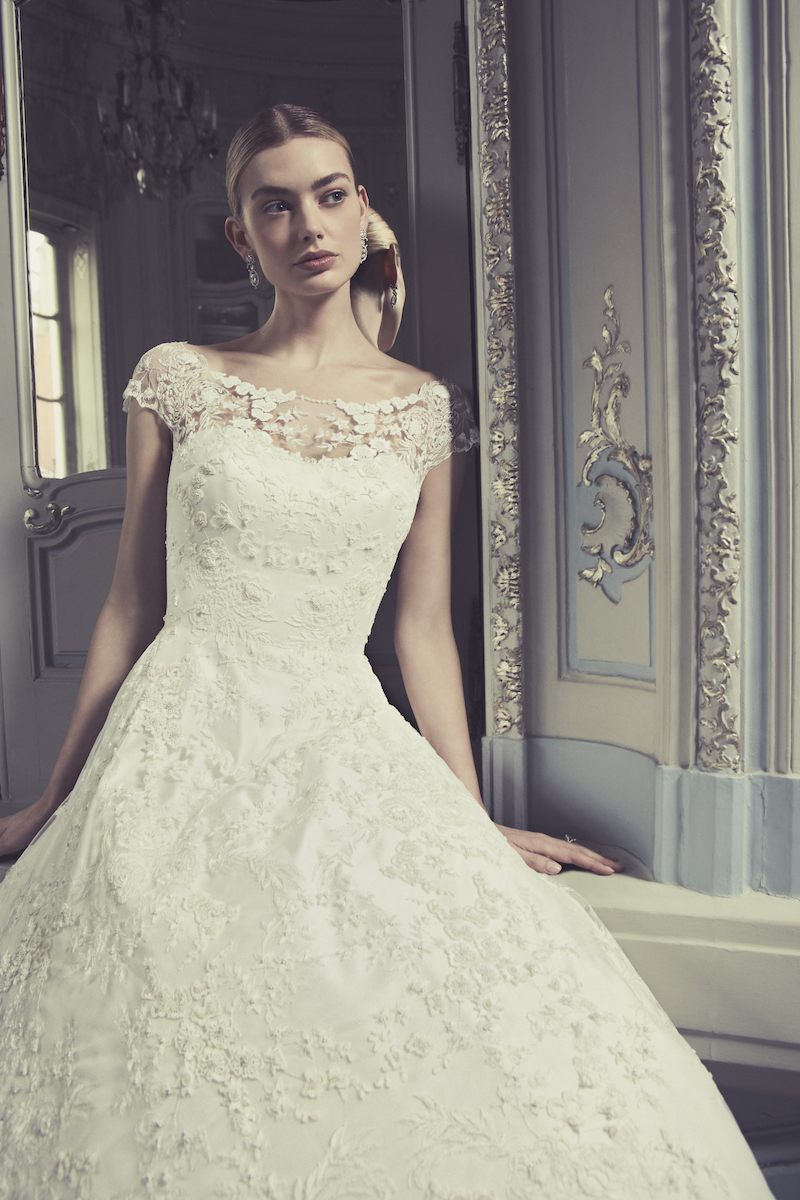 Unique motifs embroidered on tulle have become a signature for Phillipa Lepley and we will be seeing more personalisation in bride's dresses and veils as we move into 2020. Phillipa says: "You will see more and more bespoke embroideries as brides really want a dress that tells their story and is totally unique to them with special personal messages. One Phillipa Lepley bride wanted her dog's paw prints embroidered in, and a few have asked for their new initials to be discreetly hidden in the embroidery."
In a similar vein, 2020 will be the year of the 'princess' dress. Brides will be choosing bigger, show-stopping gowns with full, dramatic skirts and feminine silhouettes, worn with cathedral-length veils (both on and off the face).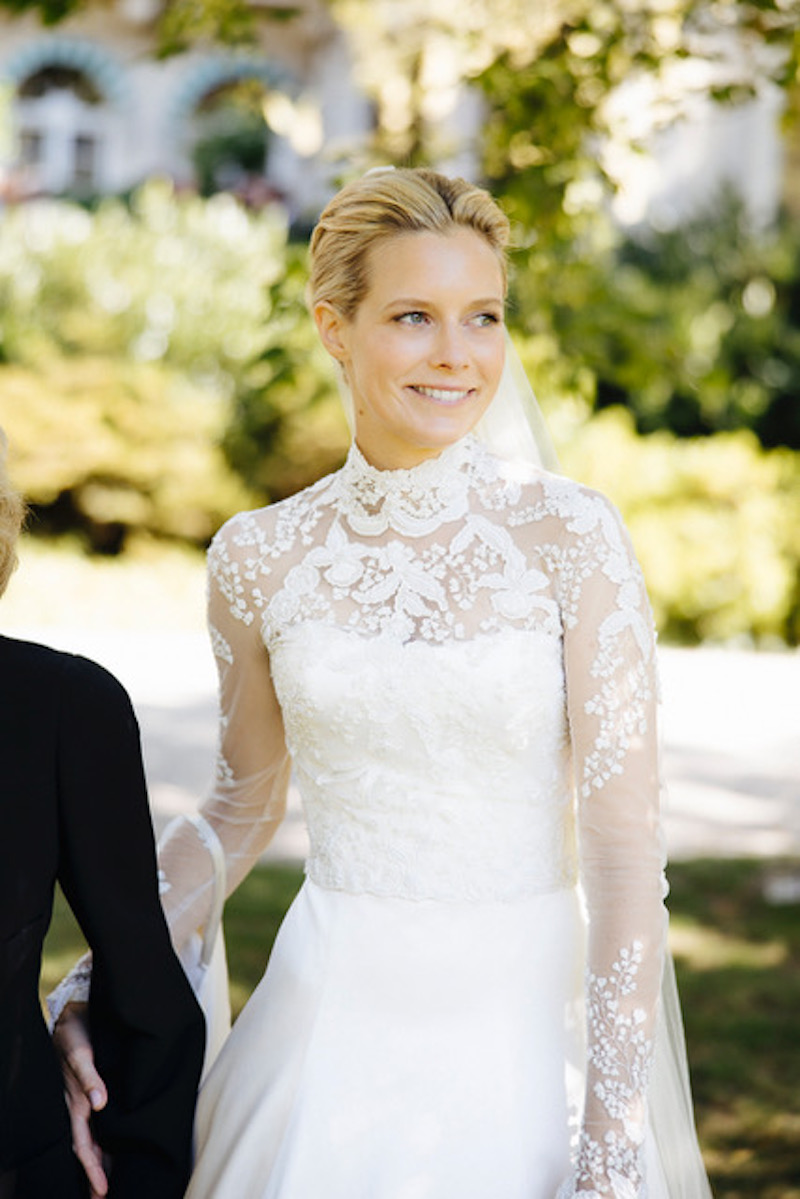 High-neck dresses are increasingly popular too (as seen on Ellie Goulding at her wedding in 2019). "Brides wanting something romantic are veering towards the 'Victoriana' trend i.e high necks and more reserved designs with covered arms," says Phillipa. With Phillipa Lepley's skilled atelier team, this can be created in a lace, a bespoke embroidery or a hand beaded tulle.
The use of lighter fabrics such as organza and embroidered tulle over strapless bodices lend themselves well to the increasing trend for brides wanting to have two wedding dresses – one for the ceremony, one for reception. We are seeing more brides use delicate overlays, as well as detachable sleeves, which are taken off to reveal something perhaps simpler and with more movement for the evening.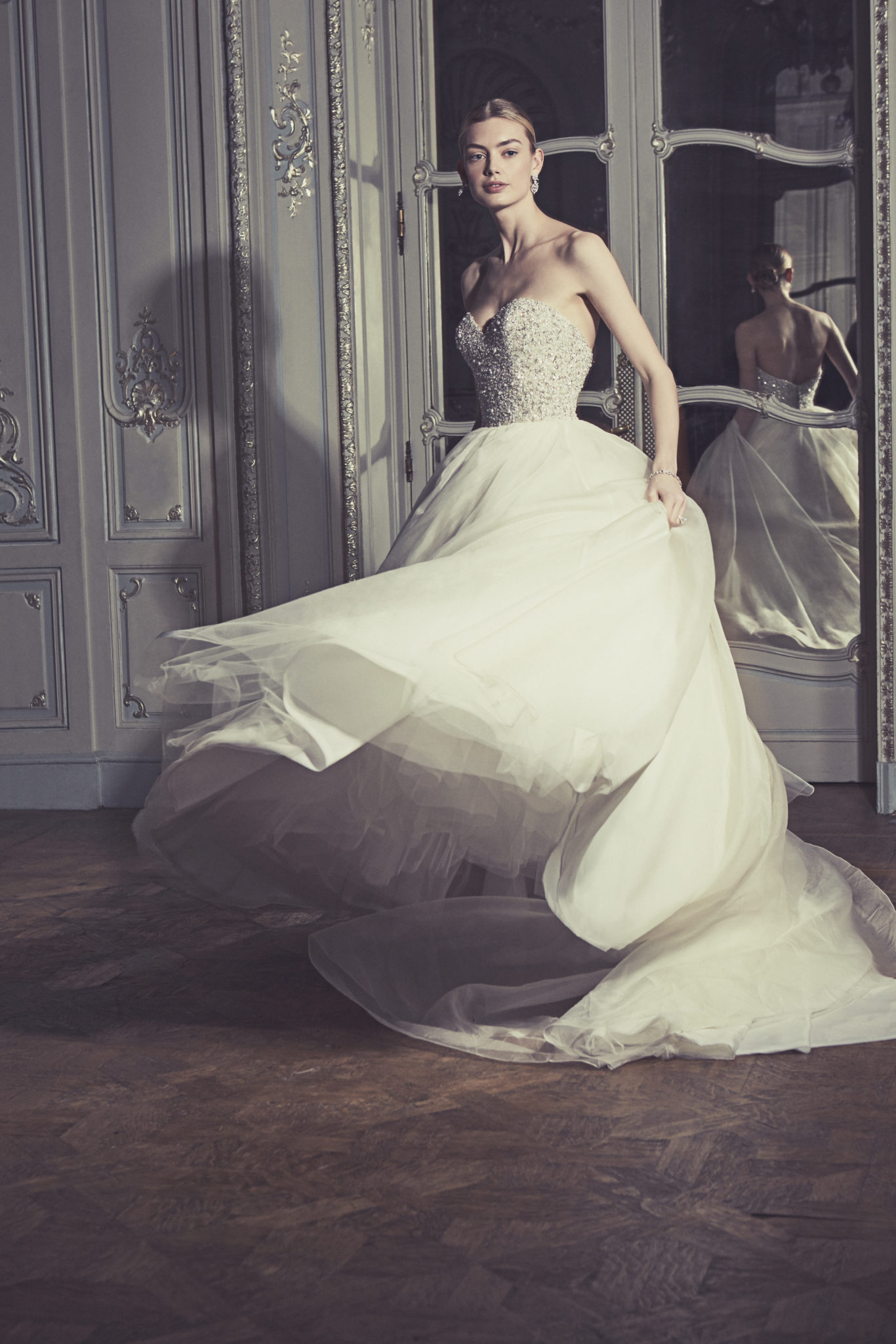 Tulle is really having a 'moment' and will continue to do so well into 2020. Phillipa says "Tulle is such a flexible fabric as it can be layered multiple times or embellished depending on the bride's preference. It really lends itself to couture and is the perfect fabric for brides wanting to go big as it looks like something out of a fairytale."
Phillipa Lepley is recognised globally as a leading British wedding dress and eveningwear designer, renowned for bespoke couture dresses of the utmost luxury. Her wedding dress shop in London, Chelsea, has over 50 dresses, all of which have been made in England from start to finish at her atelier.