Couture Wedding Dress: Vienna Ballet
"A floaty, light dress, full of elegance and charm …" Phillipa Lepley
Dance has served as a consistent source of inspiration for Phillipa Lepley, and the 'Vienna Ballet' dress perfectly illustrates that. This couture wedding dress mimics the gracefulness of a ballet costume, making the bride feel like a prima ballerina.
For Phillipa Lepley, the bride's body really is the canvas. Incorporating one of our famous invisible corsets, which beautifully enhances the waist, the dress is perfectly sculpted to the body through the torso before flaring from the waist to a soft, undulating skirt, descending in to a beautiful train at the back.
The strapless bodice has a finely ruched silk chiffon overlay, and the soft, A-line skirt is a sumptuous combination of fluid satin laid under a light satin chiffon overlay. The layers of fabric glide over one another, resulting in a feeling of fluidity and movement.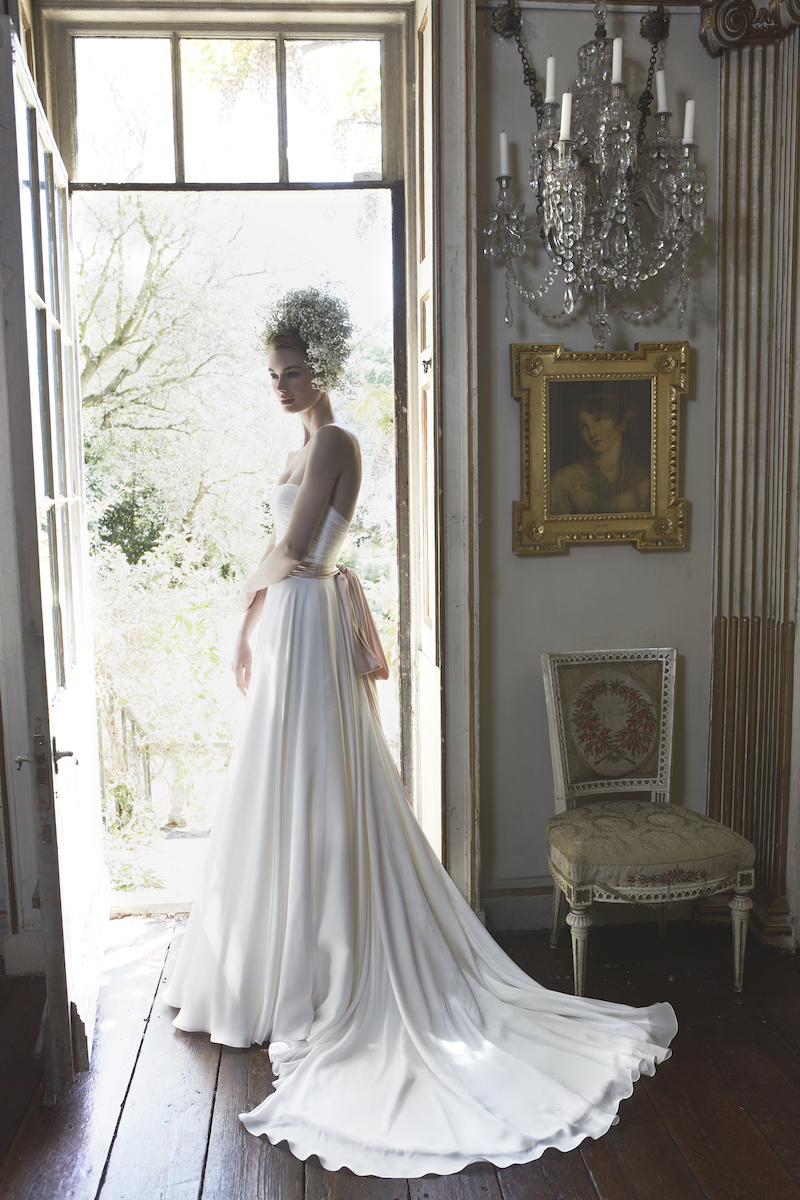 A pretty pale pink sash has been worn here to add a soft pop of colour against the fresh pale ivory, however various colours and styles of belt can be chosen for both the day and evening.
Phillipa says, "This dress is spellbindingly beautiful on. It is fresh and very serene and it will stand the test of time, which I always tell brides is crucially important! There is nothing overtly fussy about this dress – it is a clean, classic frock that will allow you to channel your inner ballerina!"
"I have always been enamoured with the grace and beauty of ballet style. I love to design dresses that are a dream come true for girls wanting to feel graceful on their big day."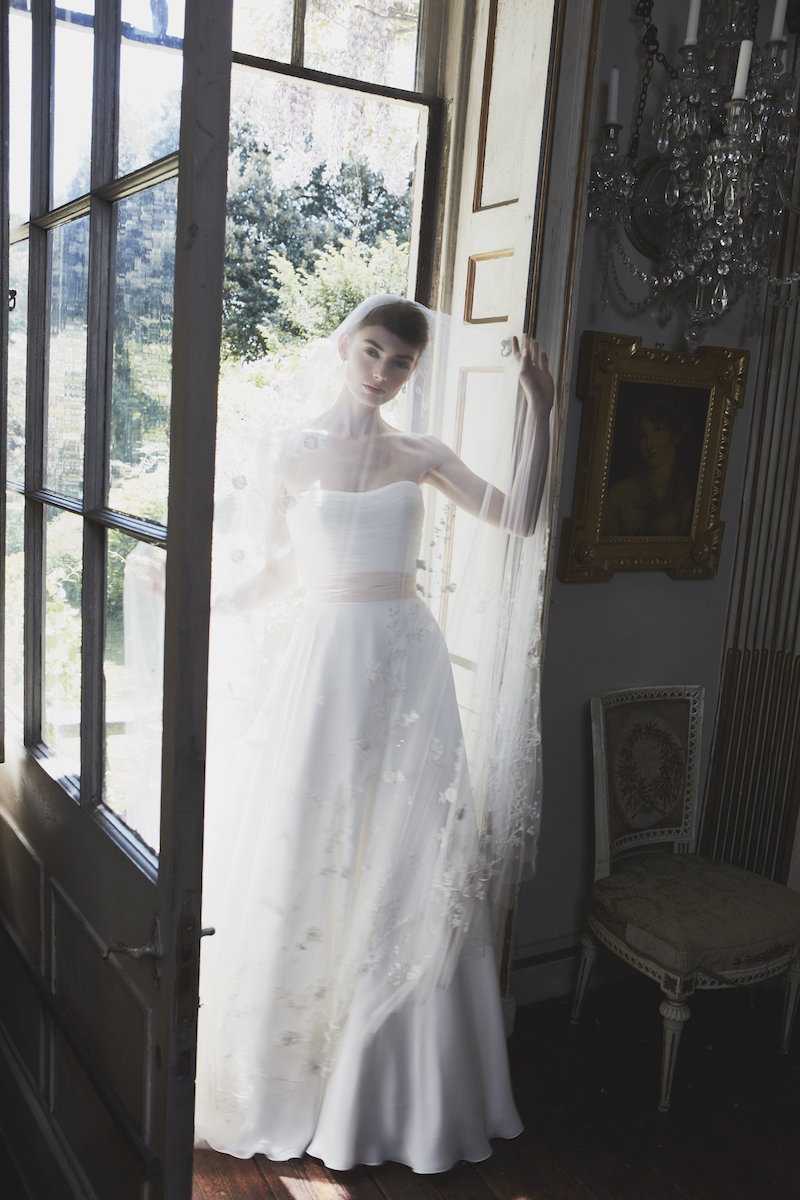 Phillipa Lepley is widely recognised as being the leading British couture wedding dress designer. Her wedding dress shop in London, Chelsea, has over 50 dresses all of which have been made in England from start to finish at her atelier.