Couture Wedding Dress: Persephone Pink Honeysuckle
"A pretty pink work of artistry …" Phillipa Lepley
Persephone Pink Honeysuckle' is a couture dream, showcasing the epitome of luxury bespoke design. The romantic, voluminous dress is the perfect marriage of youthful charm and sophistication. It is the stylish solution for brides looking for a classic dress with a twist.
The pièce de résistance is the pretty pink fabric that has been placed underneath an embroidered ivory tulle overlay. The pink is muted by the soft tulle layers draped over the top, neatly belted and hand-tied with bows at the waist. The sweep and boat necklines frame the face, and the cap sleeves are flattering and chic. For couture clients the dress will be custom-made to enhance the figure, sculpting silhouettes to perfectly flatter in all the right places.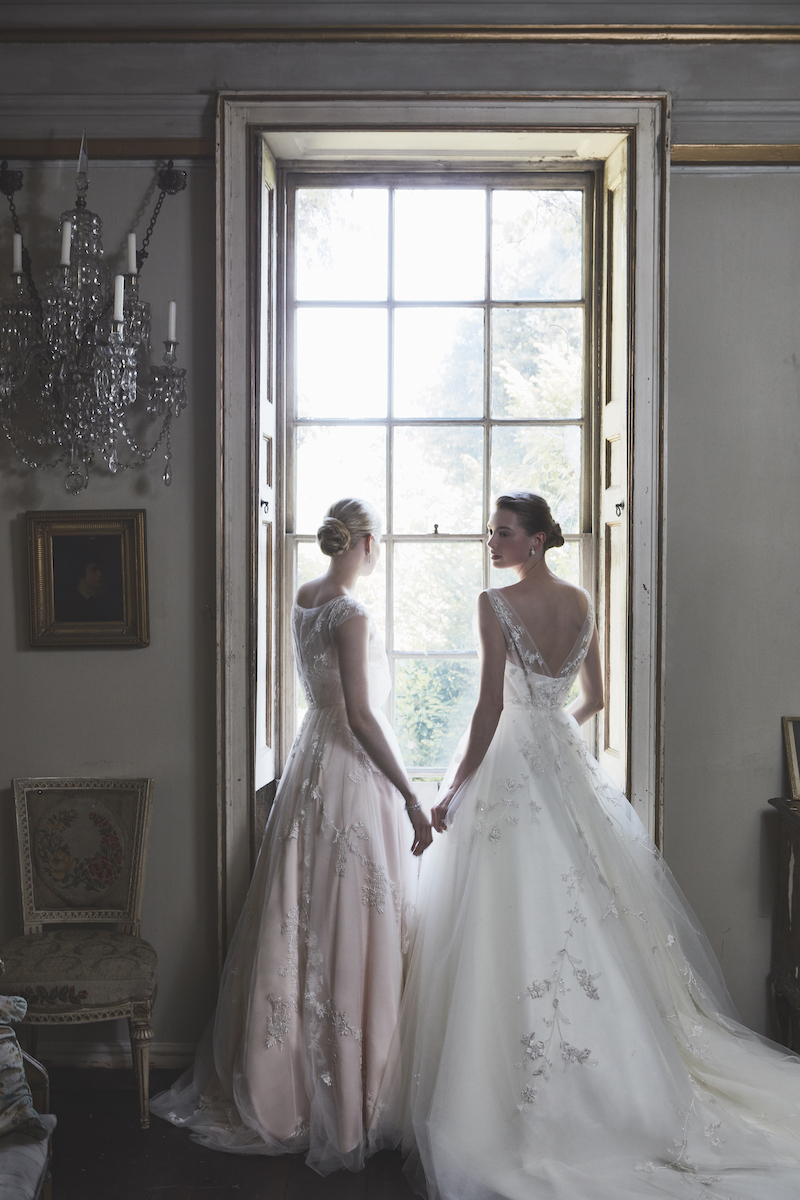 An abundance of hand-embroidered crystals and tiny bright white beads have been placed throughout the top tulle layer, which and are beautifully highlighted by the soft pink underlay. The symmetrical design of beaded floral motifs flows over the whole gown, all of which has been hand drawn with absolute precision and designed from scratch in house at the Phillipa Lepley atelier. Inspired by the flowers of the season and her love of the English countryside, Phillipa has incorporated honeysuckle in the design.
Phillipa says, "I adore the effect of the blush pink against the tulle, and the way the bright sparkling crystals dance over the top. It is so feminine and different."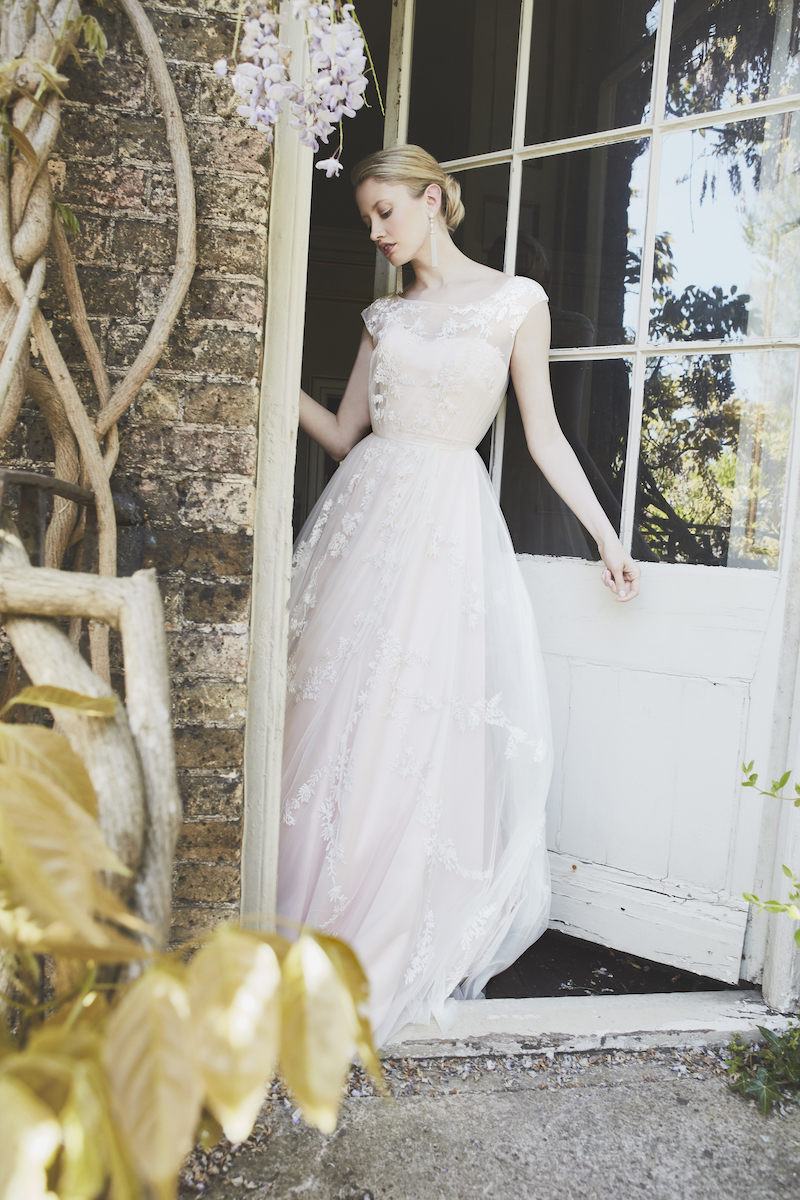 "This dress took hours upon hours of work in our atelier. The design of the motif in itself was incredibly complex, and I obsessed over the specific placement of each bead to ensure the right amount of cover."
"This dress has been constructed with the utmost love! These details really matter to me. I want every bride to feel that passion and attention that goes into every step of the process."
Phillipa Lepley is recognised globally as a leading British wedding dress and eveningwear designer, renowned for bespoke couture dresses of the utmost luxury. Her wedding dress shop in London, Chelsea, has over 50 dresses, all of which have been made in England from start to finish at her atelier.