The New Phillipa Lepley Wedding Dress Collection
Renowned for its astonishing hidden corsetry, a Phillipa Lepley dress is custom-made to enhance the bride's figure, sculpting her silhouette to perfectly flatter in all the right places. Each dress is delicately handcrafted close by at the Chelsea atelier using luxurious fabrics, Italian silks, the finest French lace and bespoke in-house designed embellishment. Displaying unparalleled artistry, each Phillipa Lepley couture wedding dress showcases the upmost level of elegant, bespoke, luxury design.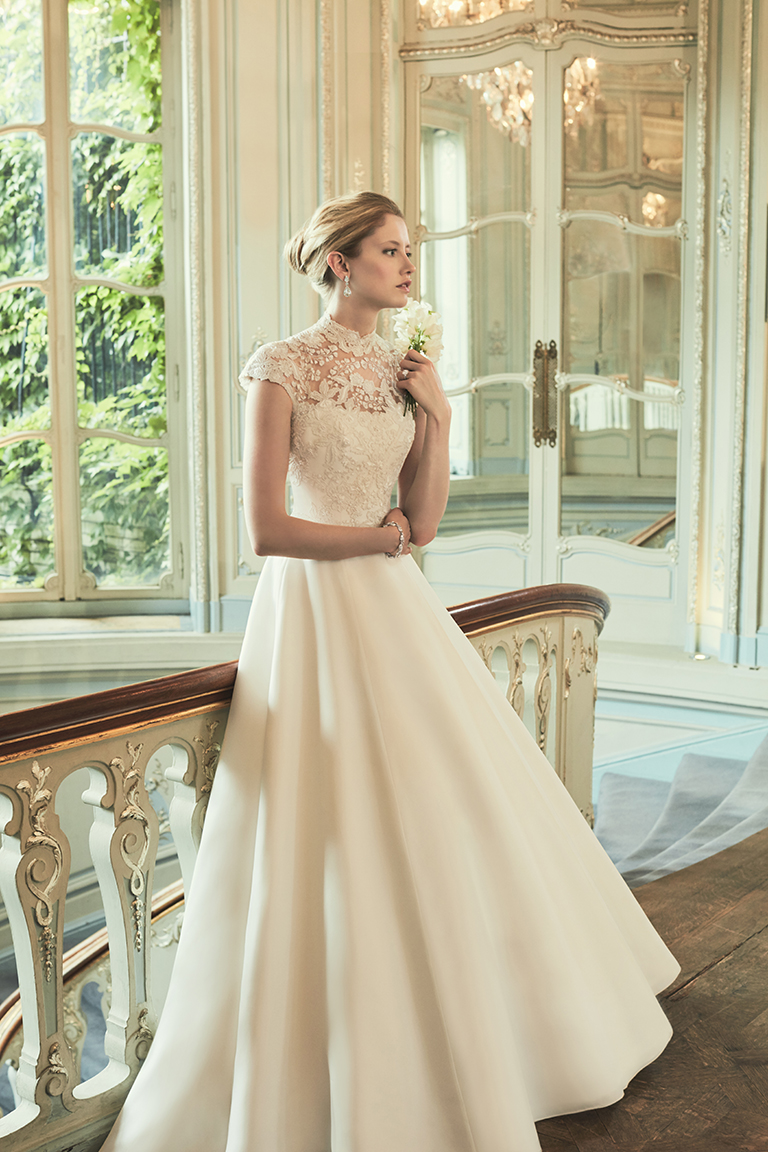 For 2018, Phillipa is excited to reveal how she has taken a beautifully simple plain satin dress and a classically elegant lace dress, both of which are looks that she has become globally infamous for, and reimagined them into exciting new concepts for the bride of today. The collection focuses on refreshingly modern shapes with fashion-forward finishing touches.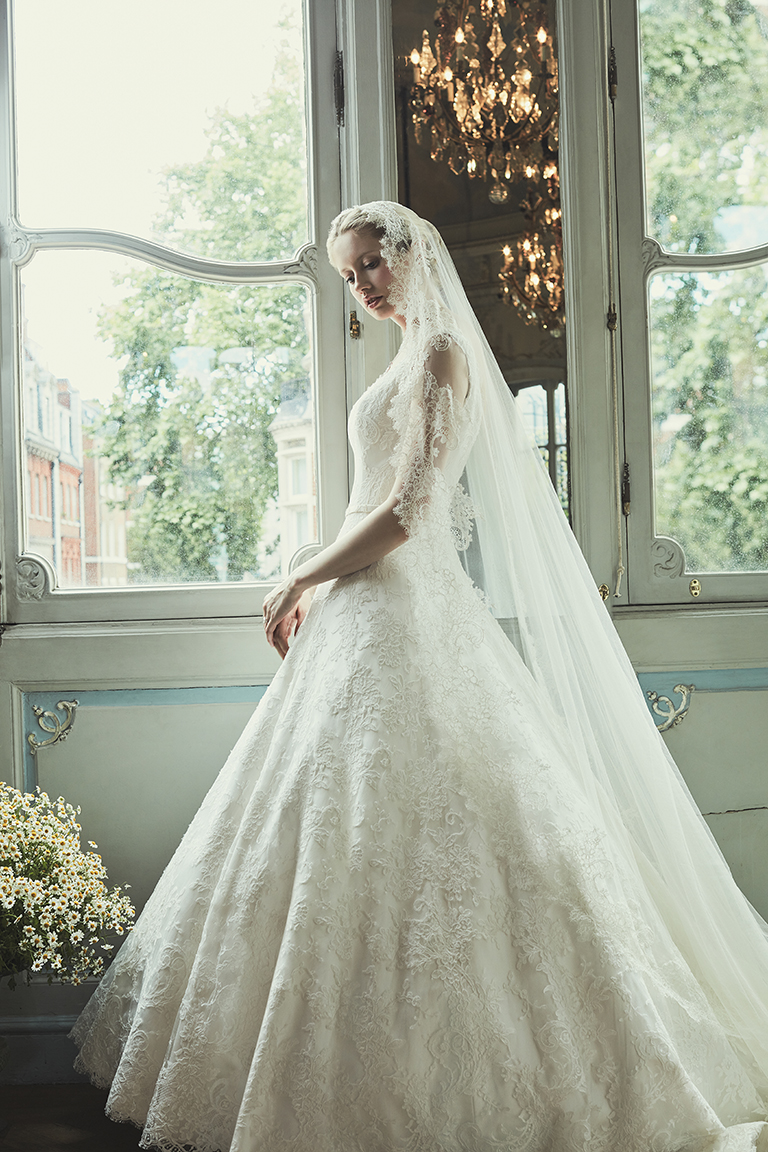 New striking features including high-neck lines, and a collection of quirky yet serene cover-ups such as whimsical balloon sleeves, dramatic capes and full-length veils.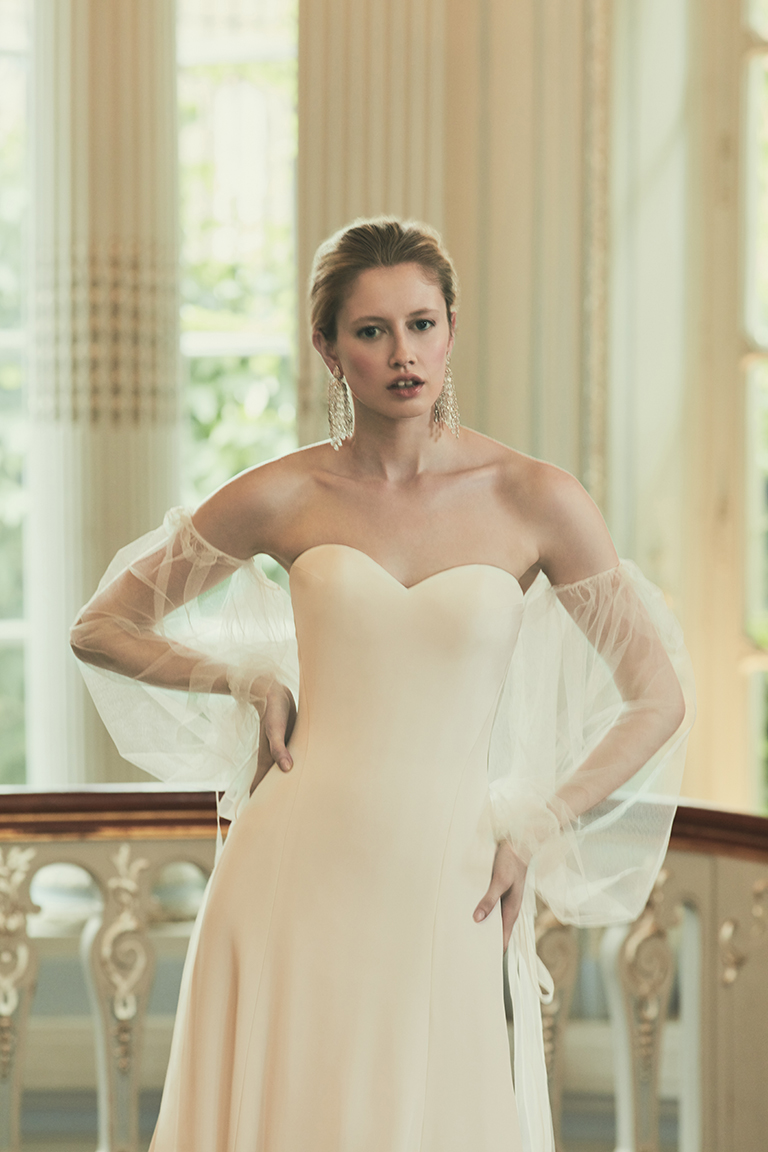 Fresh details have been incorporated in to bespoke embroideries too. Delicate floating leaves and Phillipa's favourite seasonal flowers, including maidenshair fern, primroses, gypsophila and lily of valley, feature heavily alongside polka-dots, which she has always believed to be fanciful and feminine.
True to form, Phillipa Lepley is all about the shape and the fit; flattering tailoring and the creation of elegant lines. The new dresses are expertly cut with a contemporary edge, perfectly proportioned. As always, the seams are invisible, the corsetry is remarkable and the fabrics are luxurious and rich. Each dress is a unique work of art.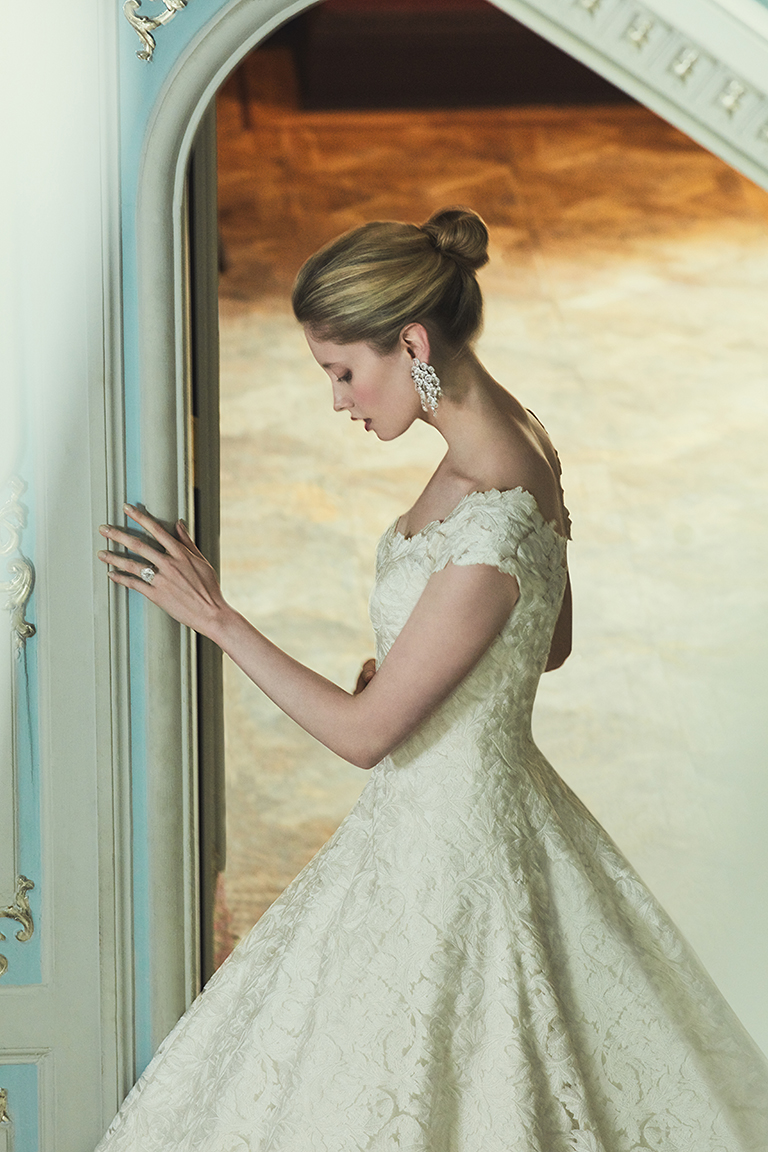 Rather than following fashion trends, Phillipa strives to create sophisticated, resolute quality dresses, which flatter the individual, to stand the test of time. The designer will continue to add to her collection throughout the year.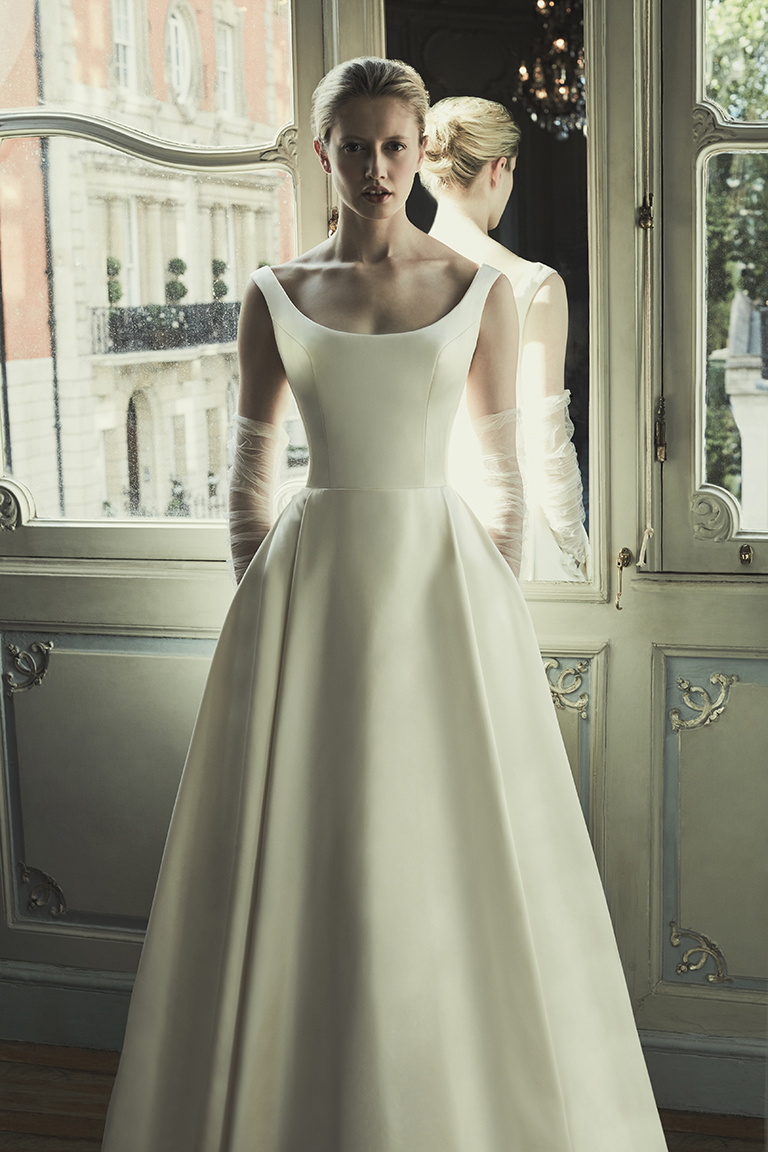 Phillipa Lepley is recognised globally as a leading British wedding dress and eveningwear designer, renowned for bespoke couture dresses of the utmost luxury. Her wedding dress shop in London, Chelsea, has over 50 dresses, all of which have been made in England from start to finish at her atelier.