Phillipa Lepley bride Lucinda
"My dress was breathtakingly beautiful – the fabric and fit did all the talking"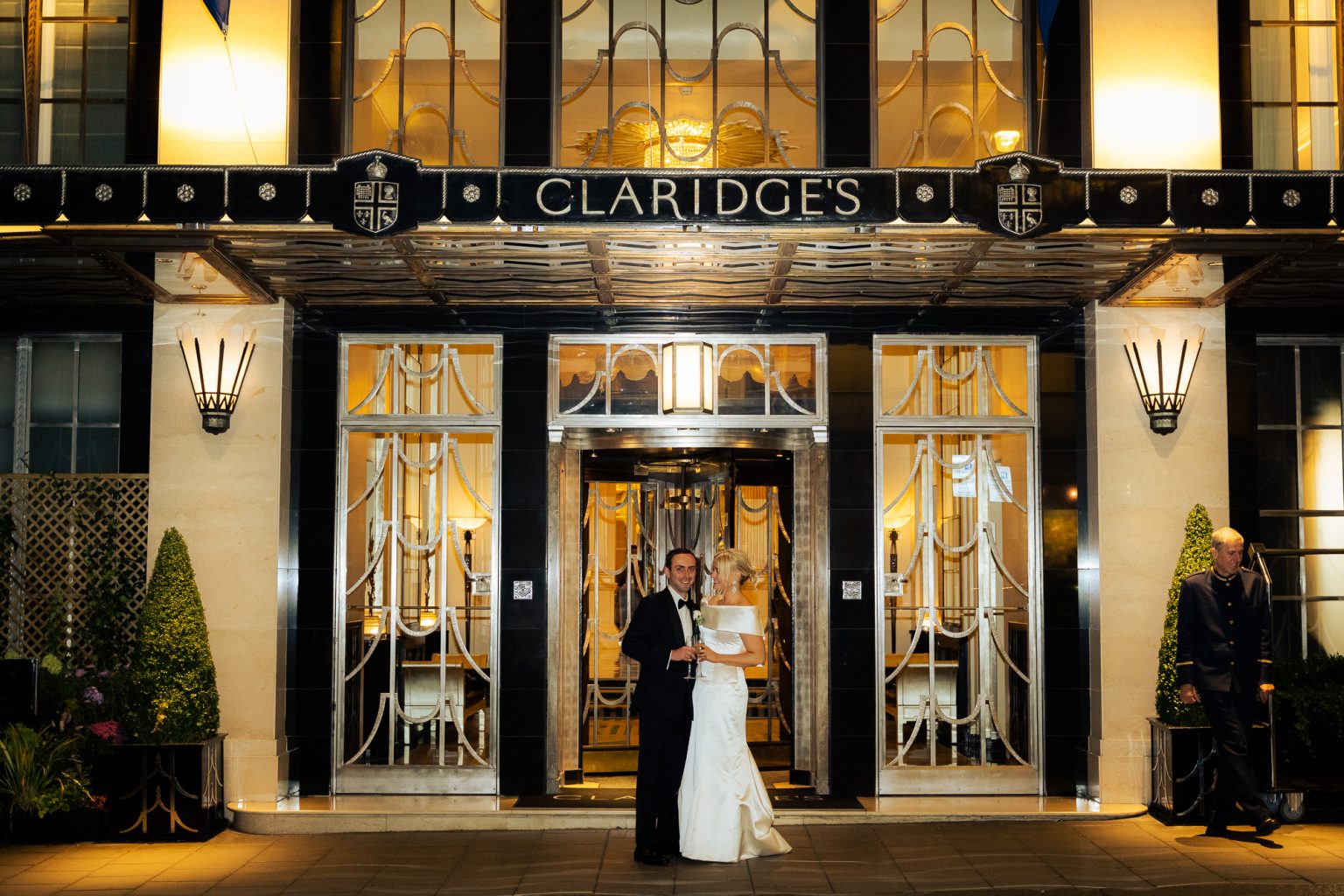 Five years ago bride Lucinda's sister visited the Phillipa Lepley store while searching for her wedding dress, and Lucinda came to a number of fittings with her. Once Lucinda became engaged herself, and having tried one or two other shops, she quickly found that in her view there was nowhere else that compared in terms of the care and craftmanship at Phillipa Lepley, so she made an appointment for herself.
Lucinda says, "I knew as soon as I got there my dress hunting was over! The duchess satin fabric felt heavenly. With the help of Phillipa's team we drew up some of my favourite elements of Phillipa's designs – mainly the amazing collar – and my dress was created! I still have that sketch from my very first visit."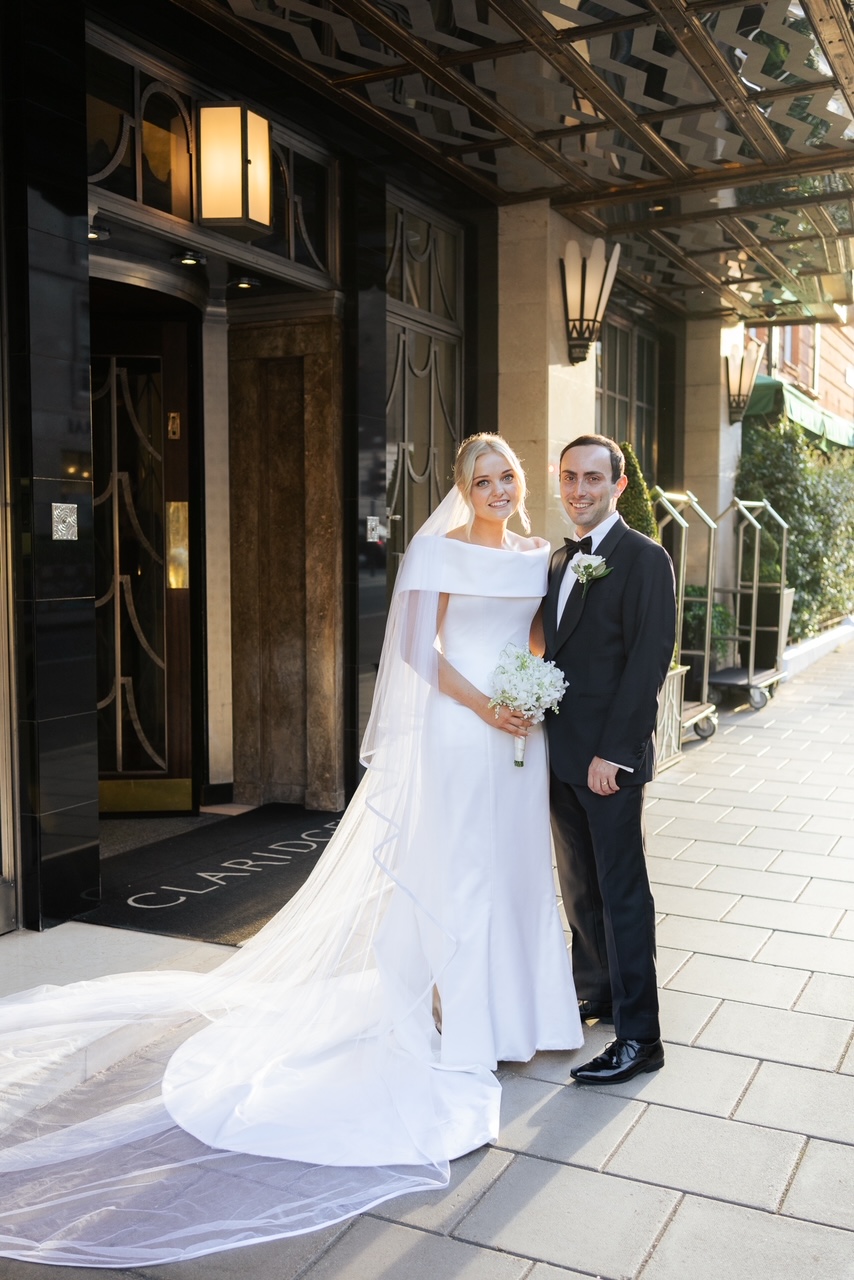 Lucinda says she will never forget the feeling of watching a one-of-a-kind design coming together, that was made exactly to her measurements: "Each time we went in the dress had taken more and more shape! My lasting memory will be the time the team spent making sure every seam and stitch was absolutely perfect… That and of course the gorgeous lemonfragrance of the store! Smelling that takes me right back now to the very special experience."
Lucinda's bespoke Phillipa Lepley wedding dress was a pure white corseted, duchess satin fitted gown, cut with a very gentle flare through the lower skirt and a dramatic long train. The dress was strapless, with a wide off-the-shoulder collar that wrapped around the bride's shoulders and met with two lapels at the back.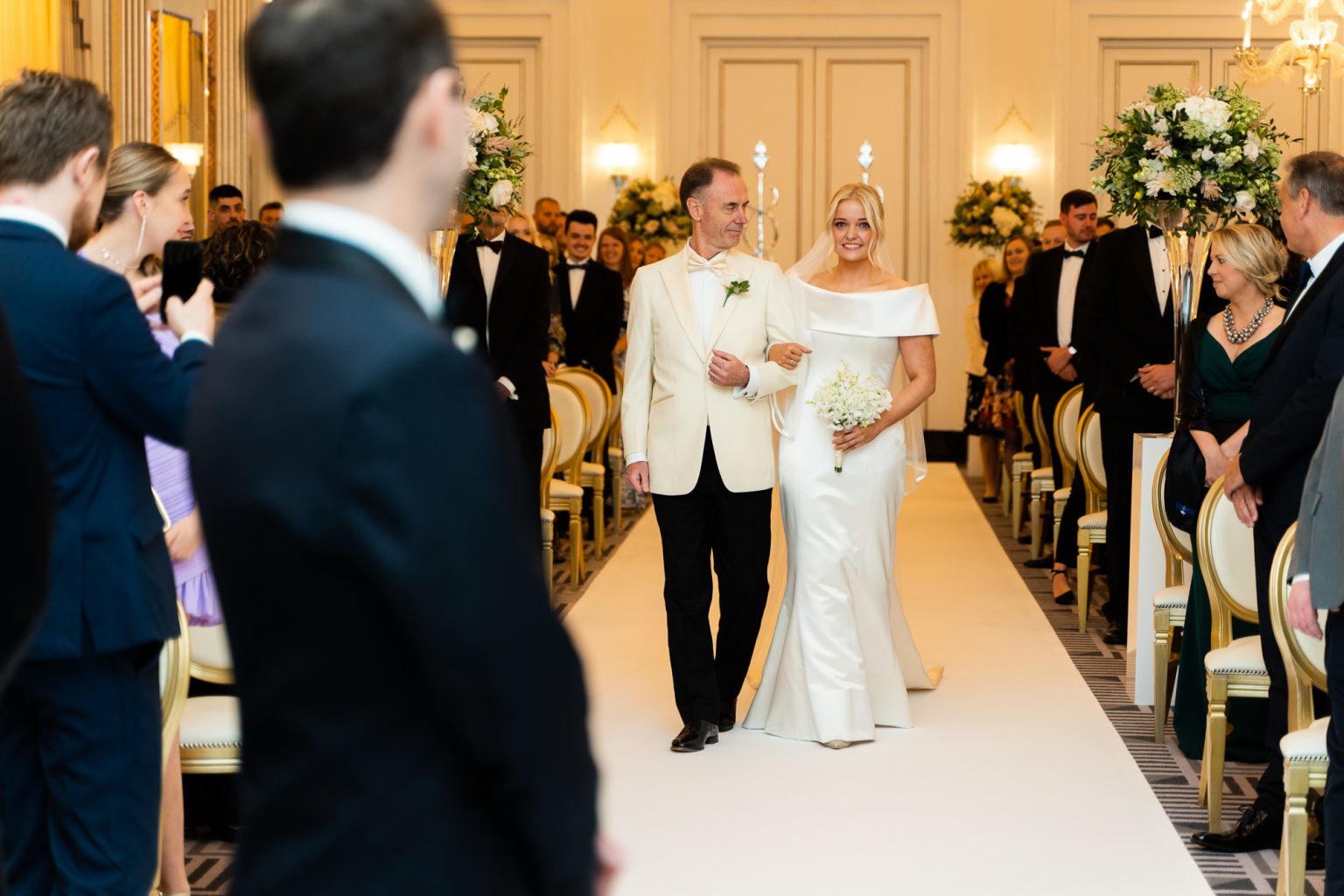 Lucinda chose a satin bound, two tier silk tulle veil that covered the whole dress with the blusher worn back rather than over the face to frame her shoulders and waist as she walked down the aisle.
Lucinda says, "The dress made me feel totally regal – elegant, timeless and stylish. I also still felt young and contemporary, and completely happy with how the dress shaped my body."
London is the city where Lucinda met her husband, and where they built their whole relationship: "London is my favourite city in the world. We knew from the start we wanted to be married there, and we set about choosing all local suppliers for the wedding. For me there was no better match than Phillipa Lepley for the style of wedding I wanted, and knowing that the dress is totally unique to me is amazing."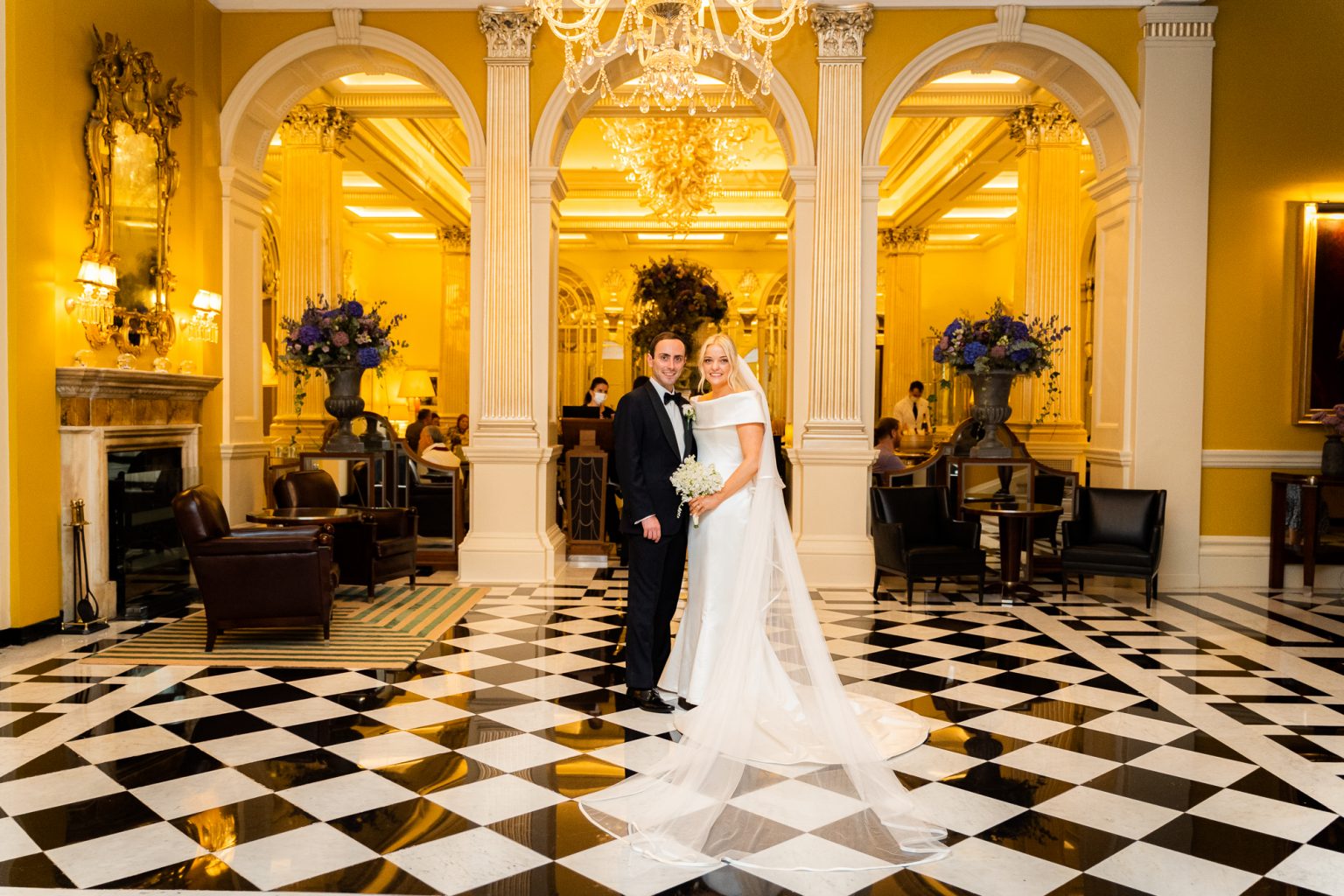 If Lucinda had to single out one moment from the wedding day as being the most special she would say the ceremony, walking down the aisle to her husband: "Our ceremony was at 5pm, so I really had waited all day to see him and I don't think I could have waited another minute. It was also the first time I got to see all our guests together in one room surrounded by beautiful flowers – it was such an incredible vision that was hard to take in. I had been waiting for almost three years for this day, as our wedding was postponed numerous times due to Covid."
When asked what advice Lucinda would give to brides planning their wedding now she says, "For me, less was more. On the surface everything we chose could be perceived as simplistic, but done right this can have the most amazing impact. My dress had no lace or sparkle, yet to me it was breathtakingly beautiful, and the fabric and fit did all the talking.
Also take the time to find suppliers you love working with – the lady who did our flowers ended up coming as a guest to the wedding because we connected with her so well! Finally, when all is said and done, love is what makes a wedding, so with plenty of that in the room you can't go wrong."
Phillipa Lepley is recognised globally as a leading British wedding dress and eveningwear designer, renowned for bespoke couture dresses of the utmost luxury. Her wedding dress shop in London, Chelsea, has over 50 dresses, all of which have been made in England from start to finish at her atelier.