Emily's Beautifully Plain Wedding Dress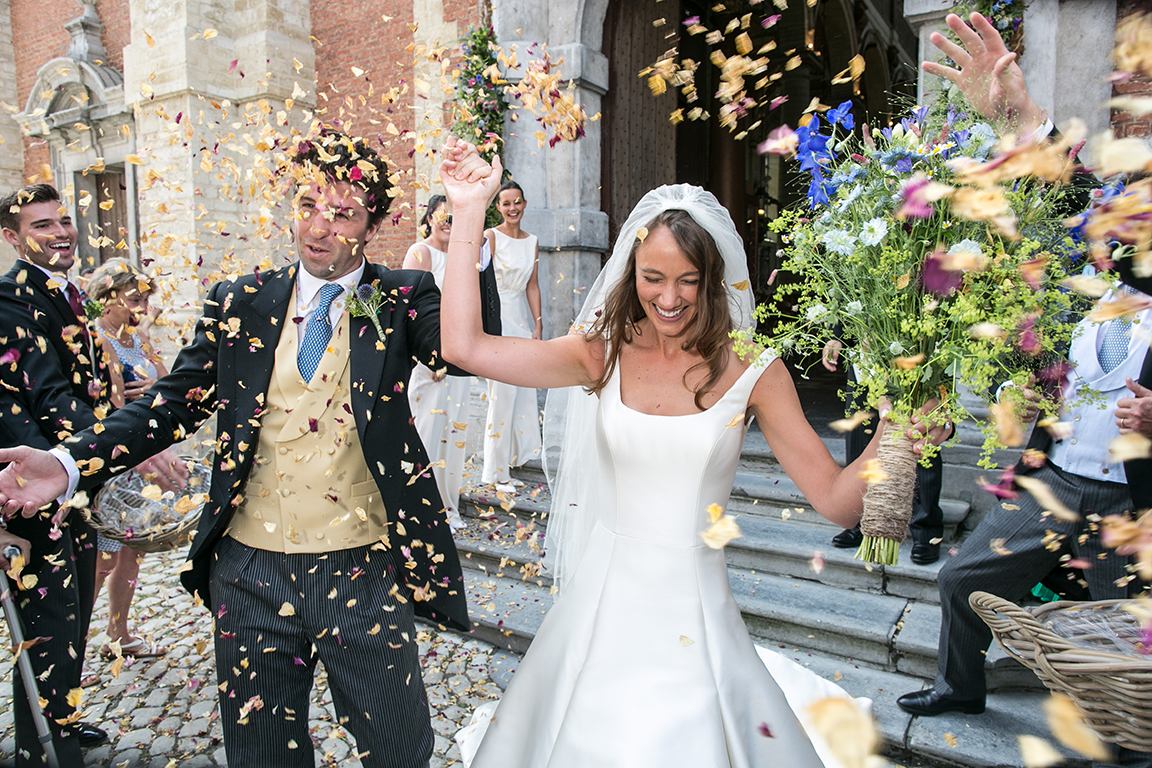 Emily's Phillipa Lepley wedding dress is the perfect example of the beauty of a plain dress, perfectly executed by our skilled team in the highest quality fabrics.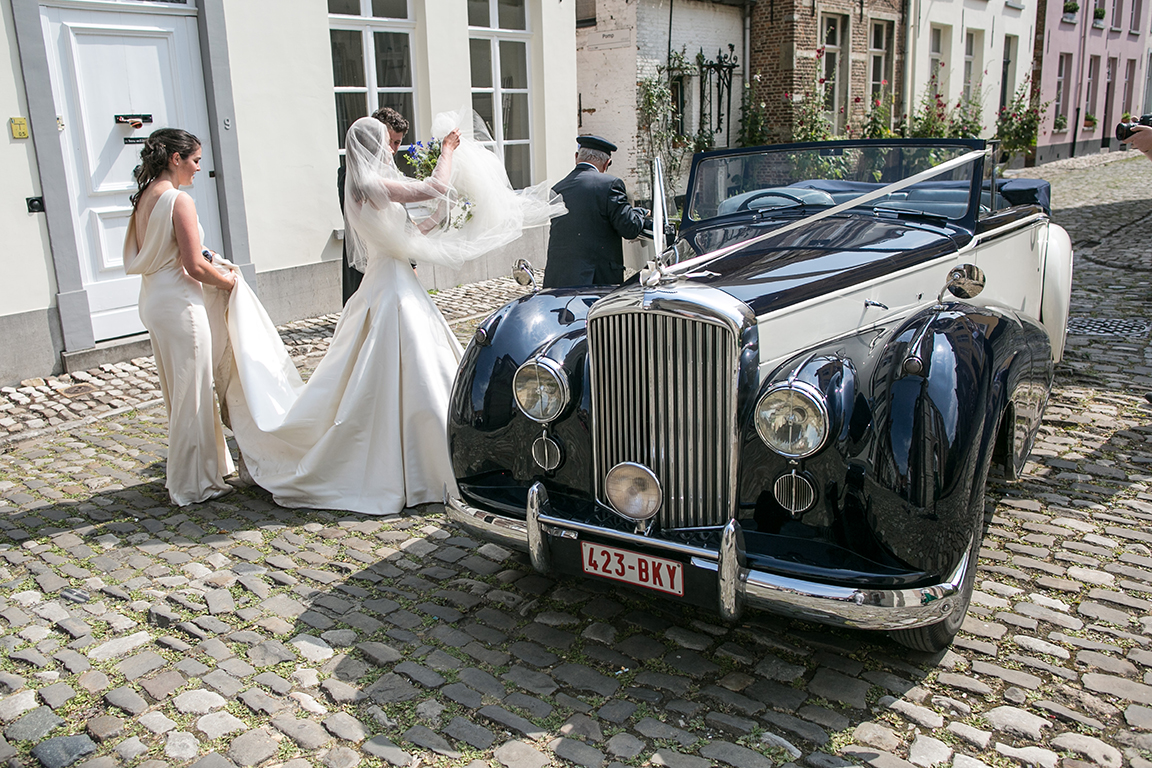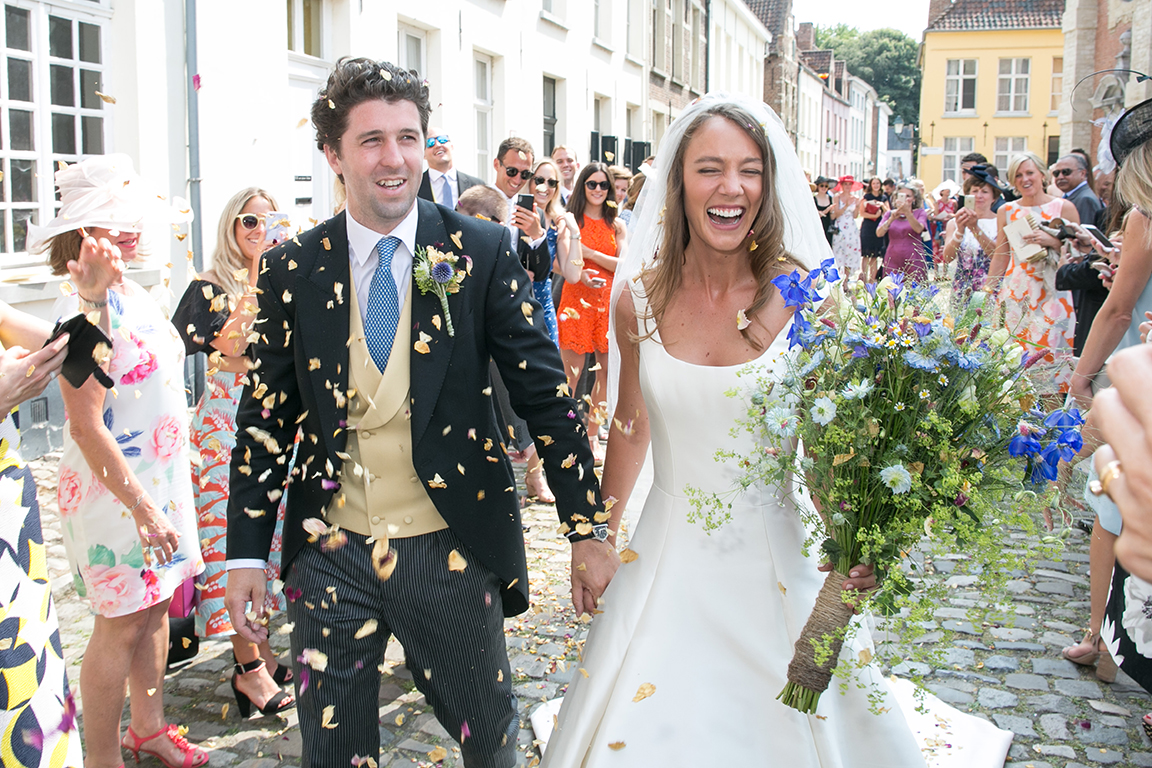 Made in sumptuously structured silk zibeline, Emily's full A-line skirt was cleverly constructed with box pleats all around to give added volume to the skirt and allow the silk to softly undulate at the hem.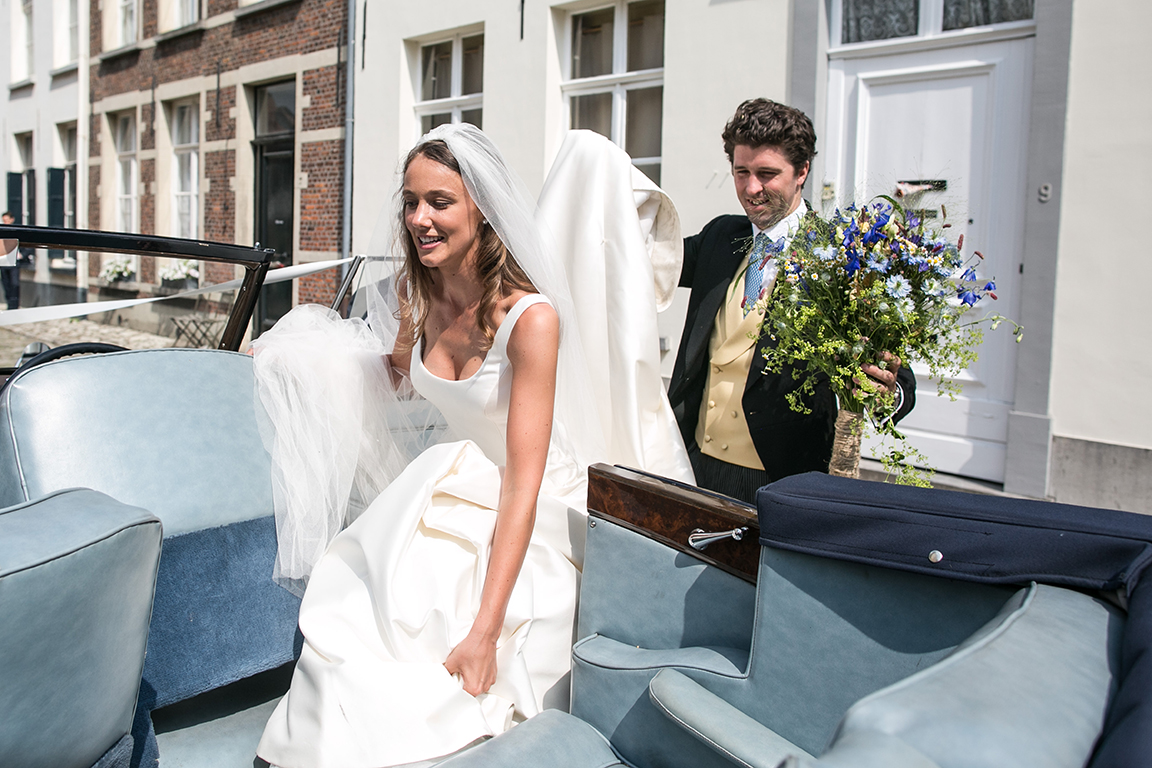 The Phillipa Lepley corset built within the dress was moulded to Emily's body over her fittings and narrow on-the-edge-of-shoulder straps were positioned to compliment her delicate frame, coming to a low V neckline at the back.
Emily carefully selected her jewellery for the day – choosing not to wear a necklace so as to let the clean lines of the scooped neckline shine.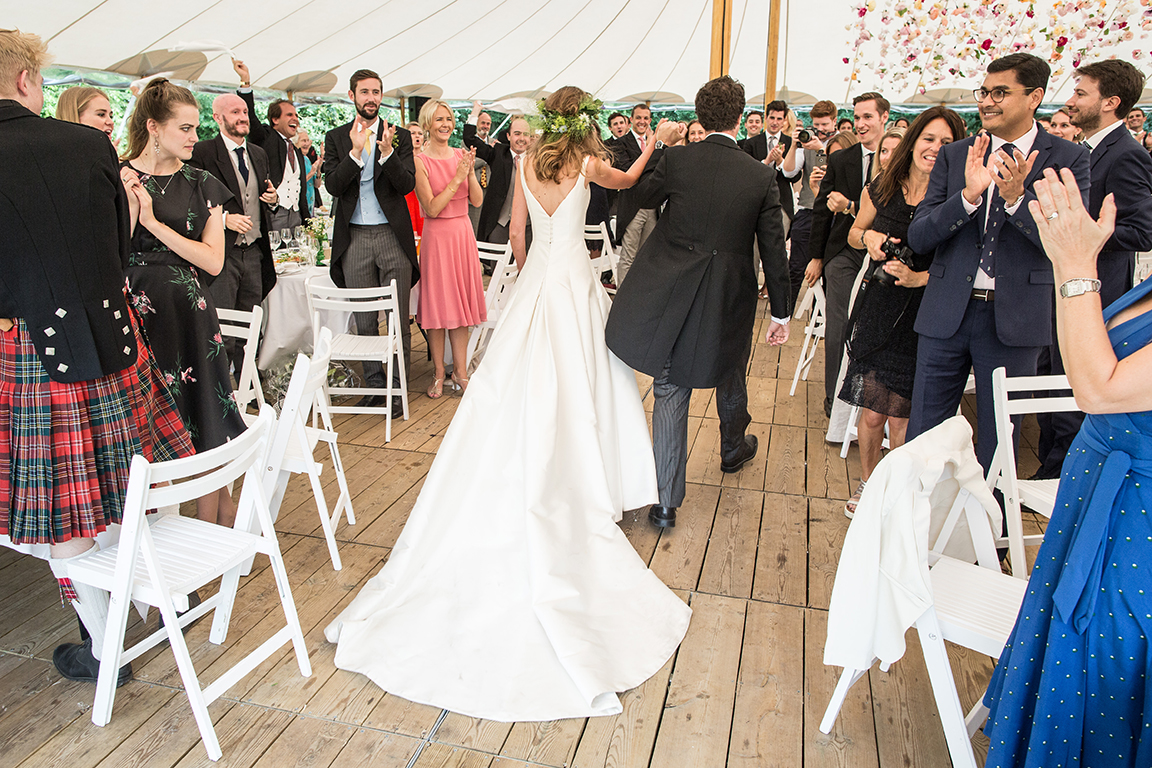 Emily's pure and timeless look was completed with a two tier silk tulle veil and a wild, natural shaped bouquet of flowers in blues and violets – the perfect balance and contrast to the sharp structure and silhouette of her Phillipa Lepley wedding dress.

Photo Credit: Keoma Zec Photography
Phillipa Lepley is recognised globally as a leading British wedding dress and eveningwear designer, renowned for bespoke couture dresses of the utmost luxury. Her wedding dress shop in London, Chelsea, has over 50 dresses, all of which have been made in England from start to finish at her atelier.