Phillipa Lepley Bride Margot
Opting for a sculptural couture evening dress, paired with a hand-embroidered tulle veil, she looked effortlessly elegant on the most special evening of her life.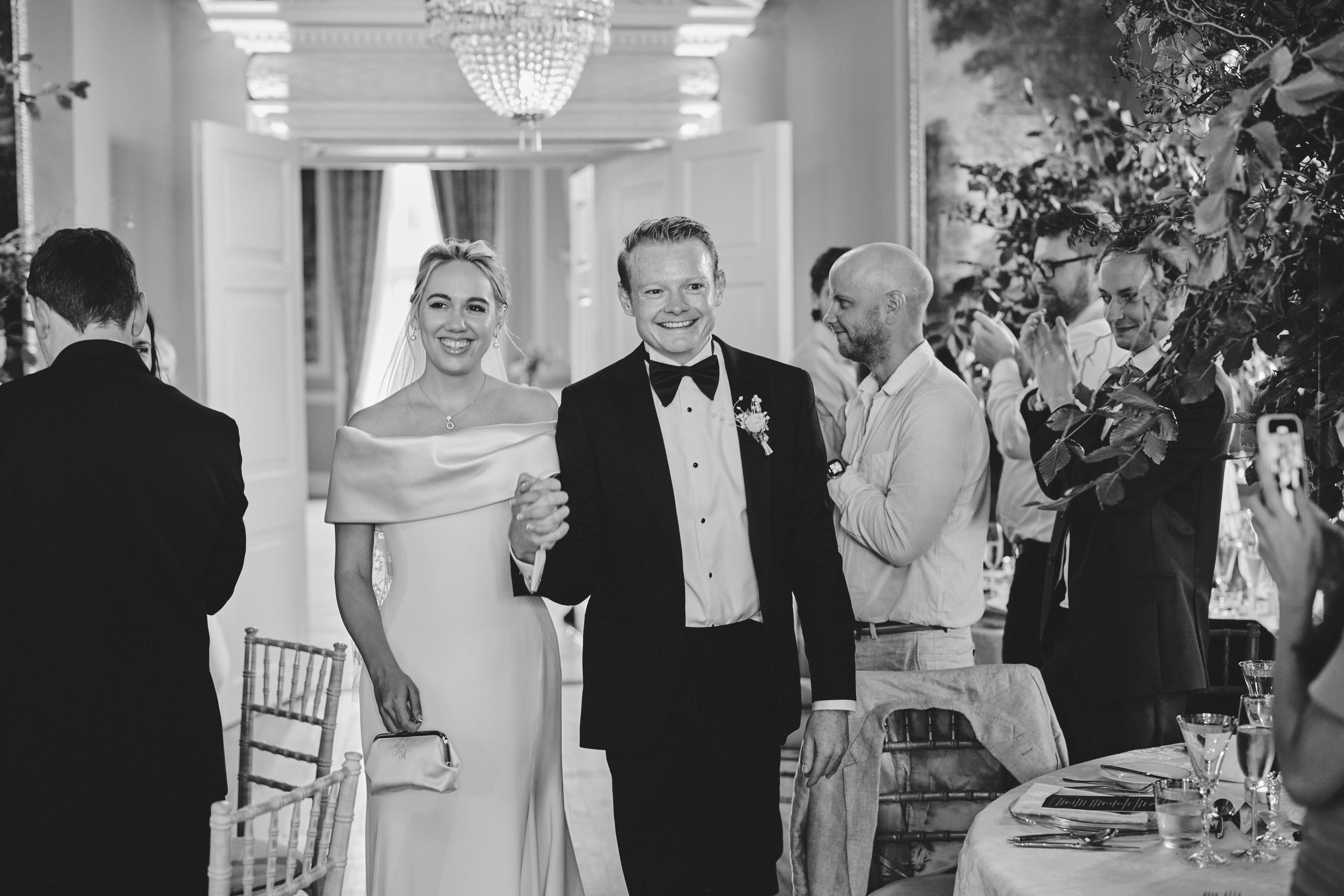 Crafted from silk crepe, Margot's dress was both soft and moldable, meticulously constructed to showcase the female form. 
A modern, architectural shape was created with cleverly contouring seam lines through the corseted waist, while a bespoke heavyweight duchess satin collar, specifically tailored for Margot, sat just off-the-shoulder. Its richly rolled satin top edge, wrapped around the shoulders, was considerately placed to enhance her silhouette.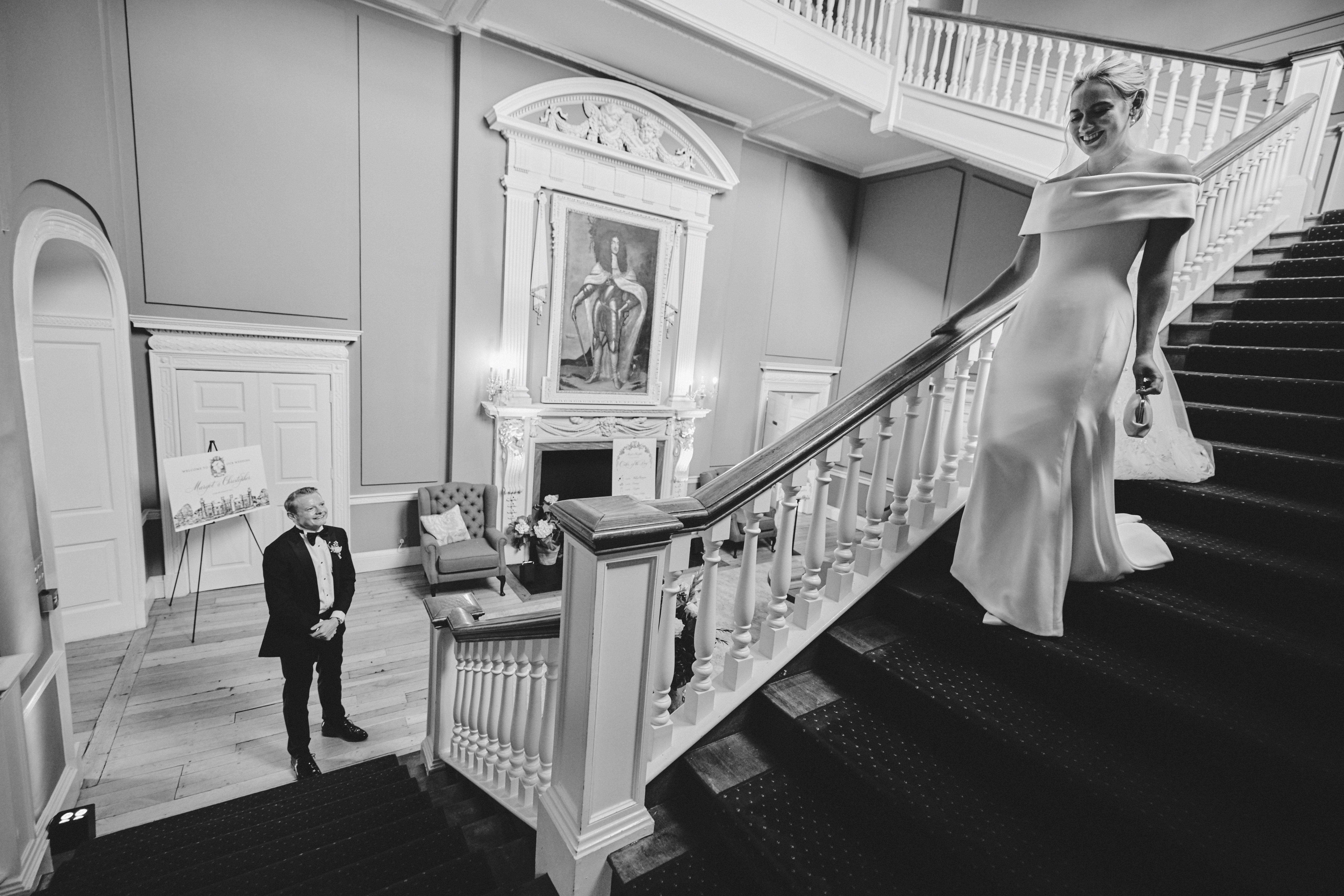 A subtle 'tuck' was added into the collar, to create the appearance of being organically draped. The contrast between the sheen of the satin collar paired with the matte silk crepe of the dress added to the allure of the evening dress.
Silk-covered buttons at the centre of the back served as the final flourish of this masterpiece.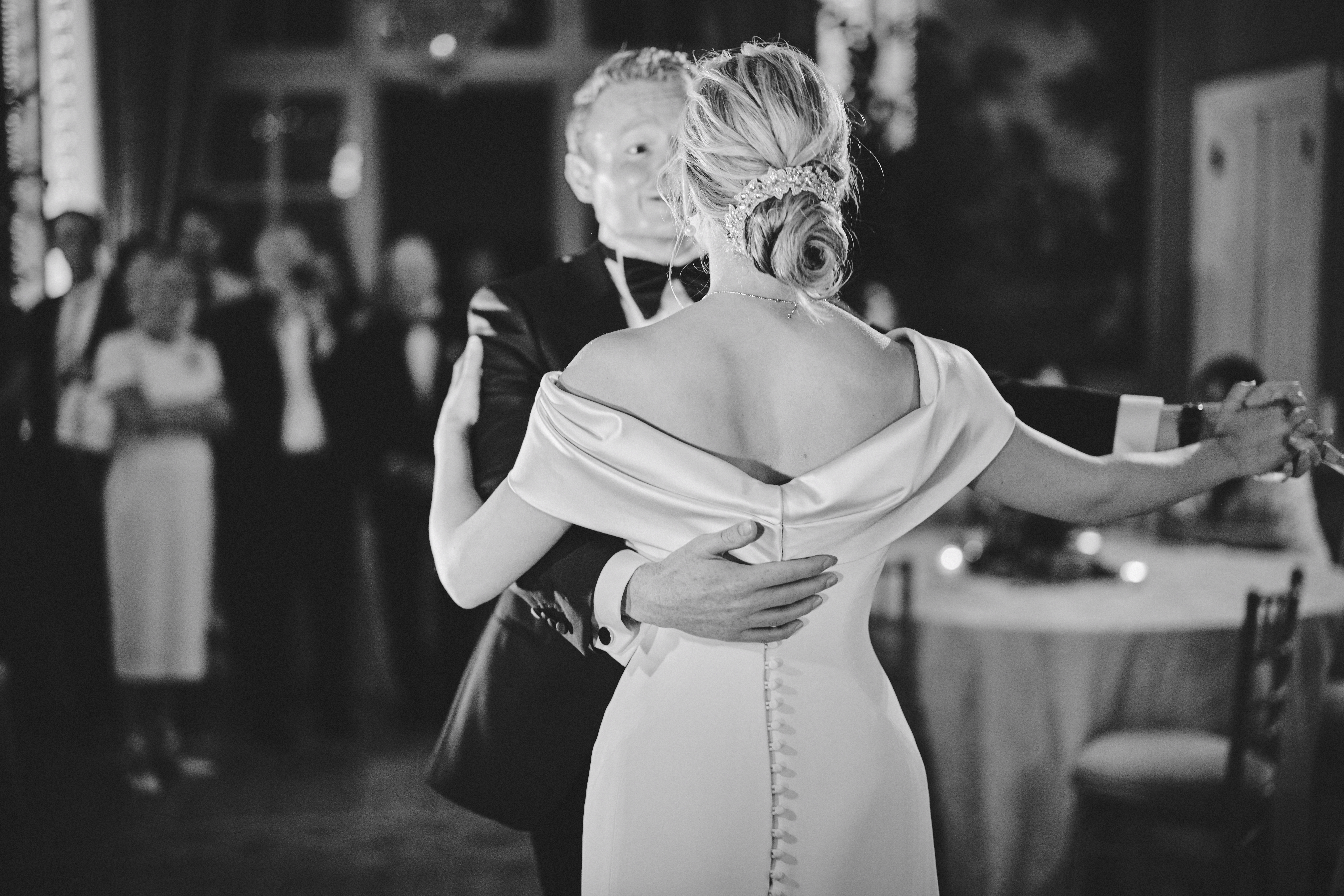 Margot's dress was designed with her eveningwear preferences in mind. With a minimal train and a careful balance between structure and fluidity in the skirt, it was the perfect dancing dress.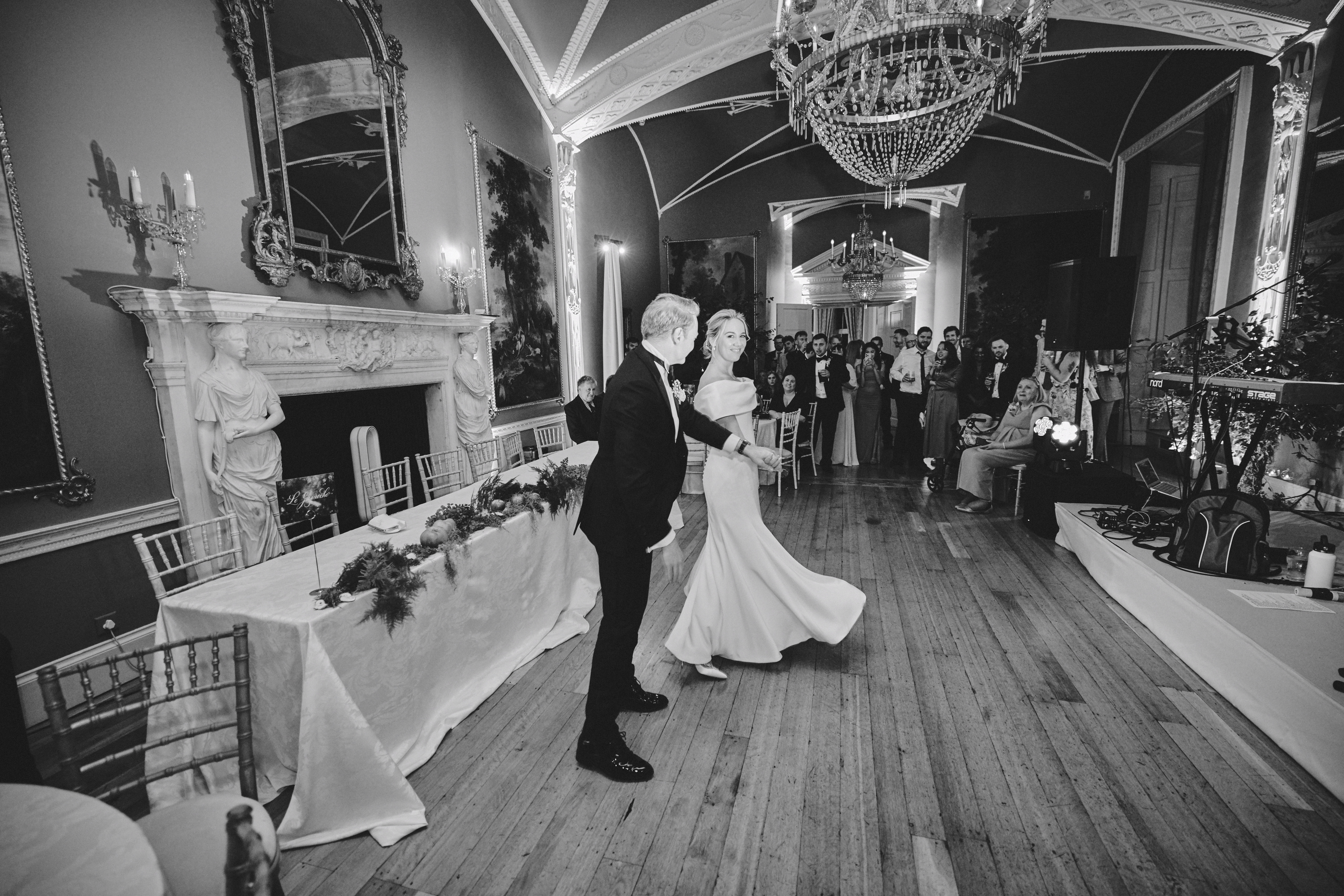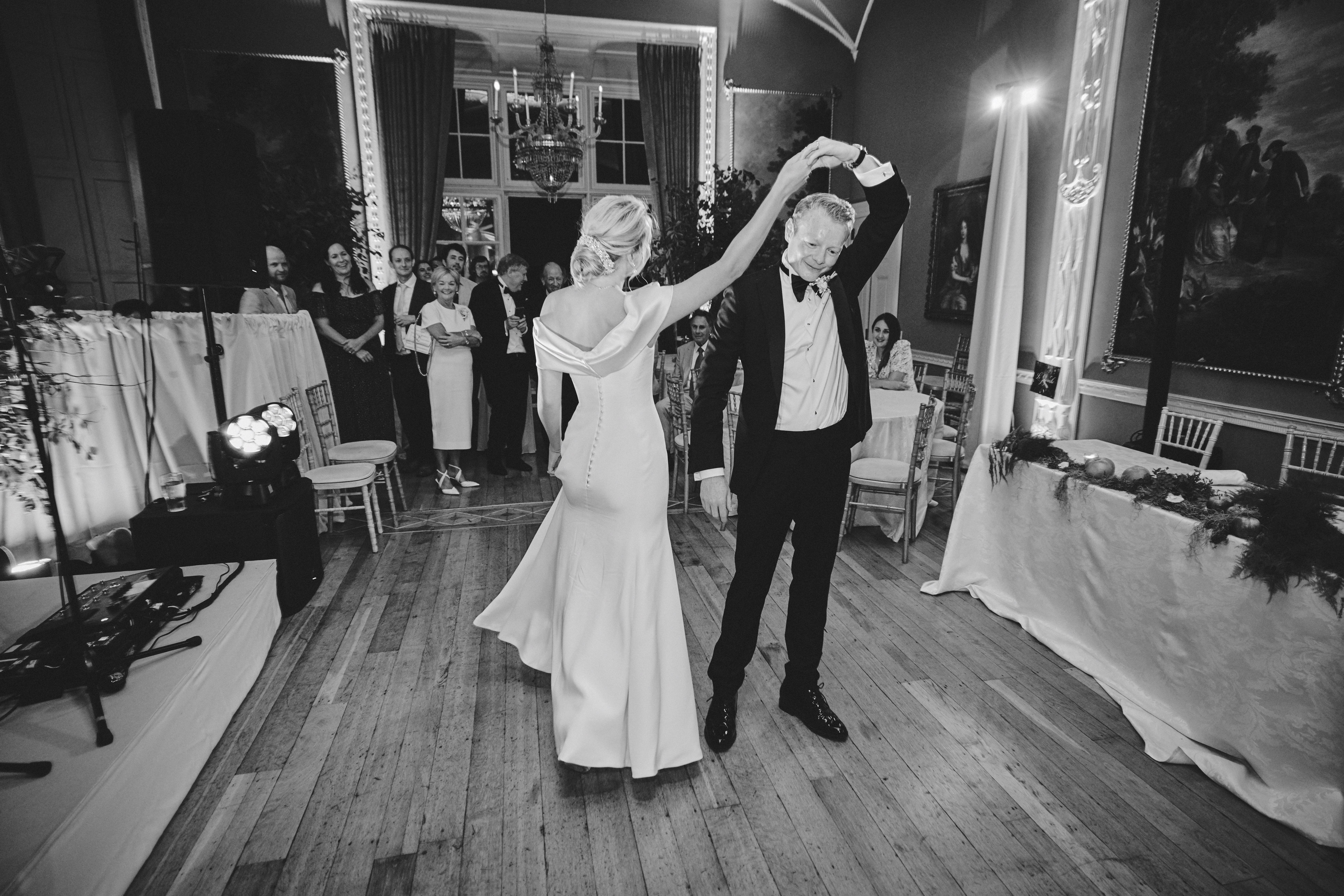 A Phillipa Lepley made-to-measure evening dress is expertly handcrafted and brought to life from our Atelier in Chelsea. In an entirely unique and exclusive process, each couture evening dress is fitted to the client's exact measurements across a series of appointments, culminating in a design of distinction, fitting for the occasion.
'Nothing beats a dress that fits you perfectly. It would be wonderful if every dress I owned was made this way. It's so much more special than buying something off a rack for such an intimate occasion.'

– Phillipa Lepley bride Margot.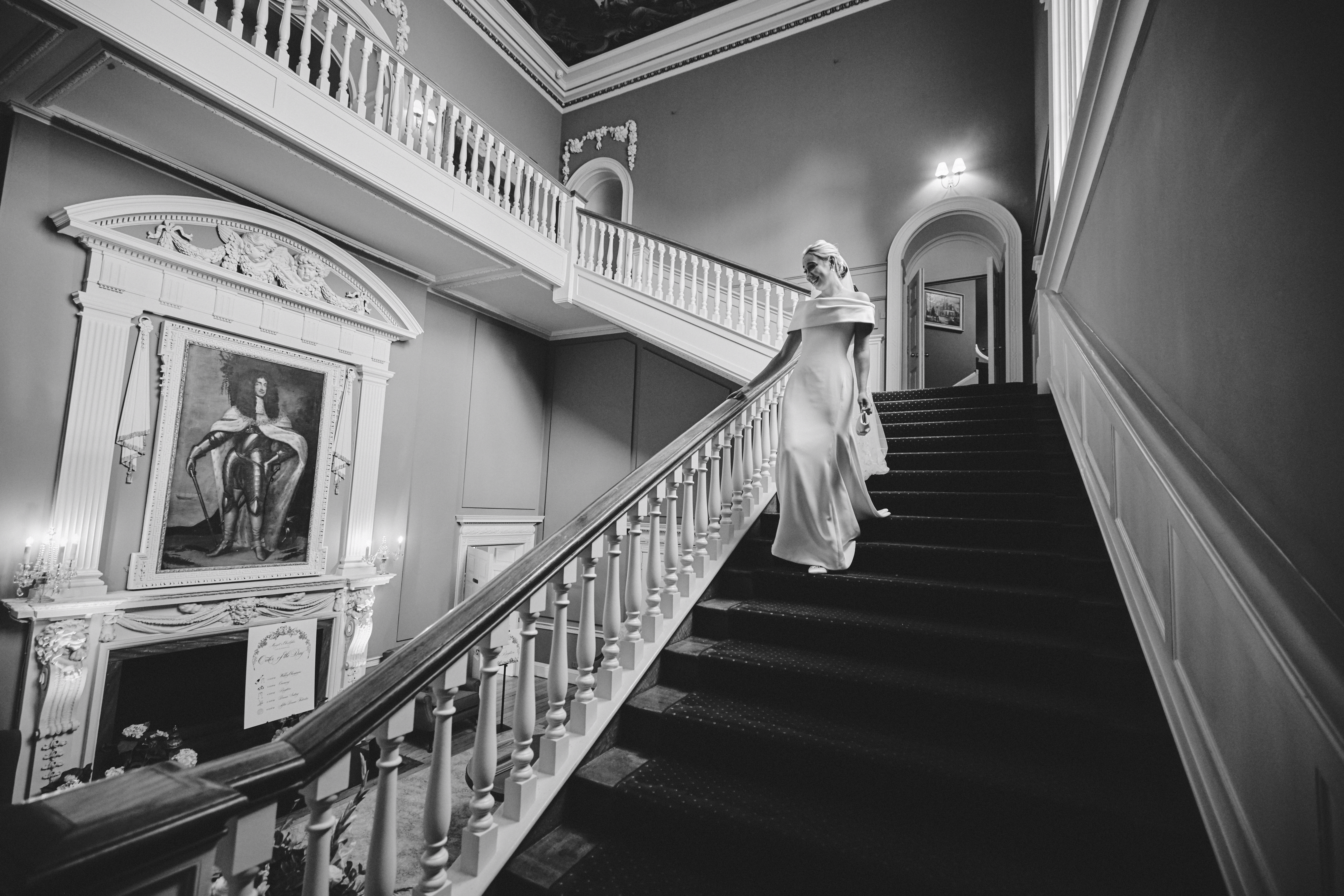 To complete her look, Margot paired her wedding evening dress with an ornate hand-embroidered, two-tier tulle veil.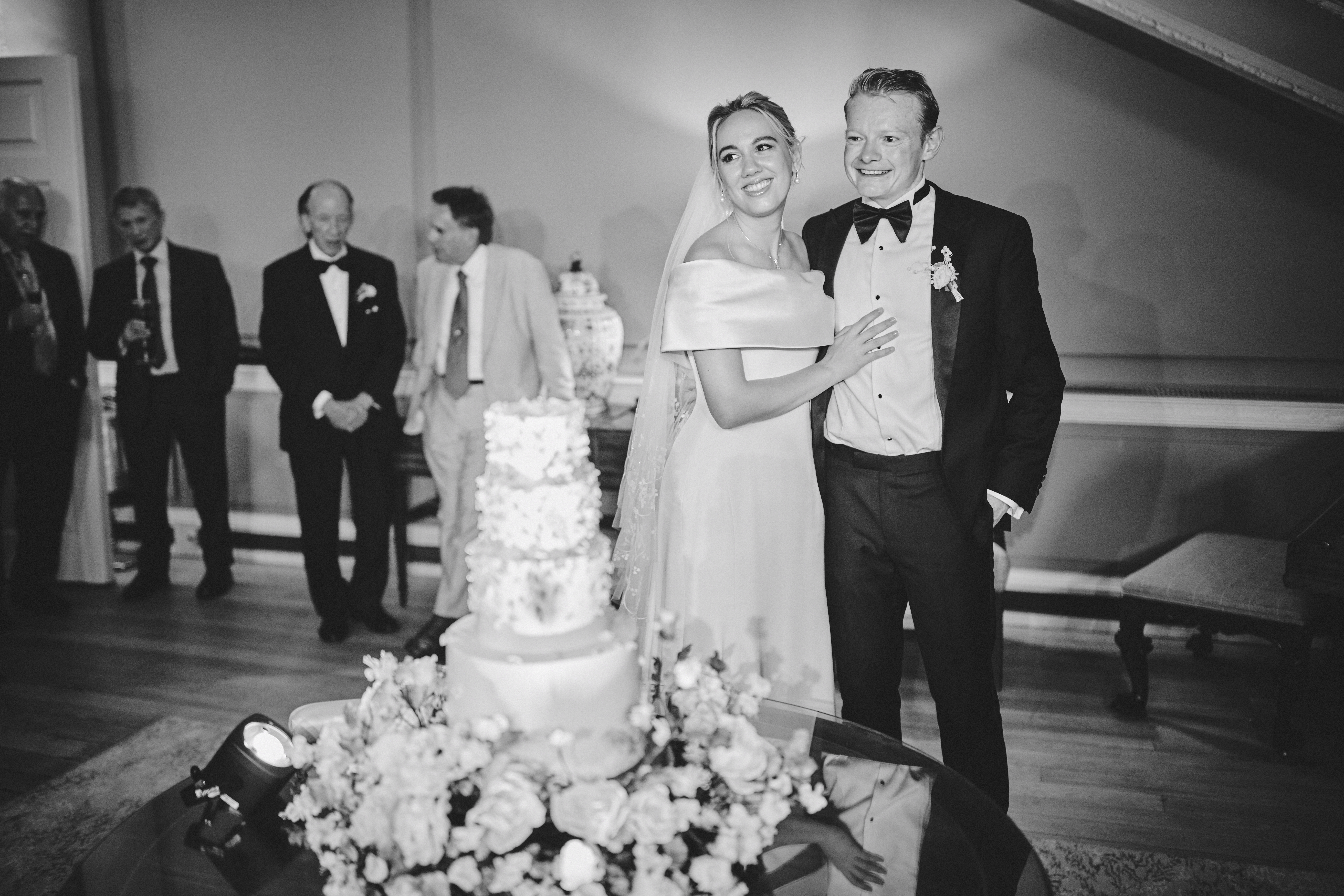 Working with the Head of Embellishment at the Phillipa Lepley Atelier, Margot chose to incorporate flowers from the couple's respective homes, New York and Northern Ireland, into the embroidery design. Blue flax flowers & pink apple blossom joined intricate winding vines, maiden's fern leaves and flowers that decorated her veil – a touching sentimental detail intended to be passed down to the next generation. Margot's veil was crafted using a number of couture techniques including satin stitch and hand-beading. Scattered Swarovski crystals were added to create a shimmering allure, catching the evening light as she moved.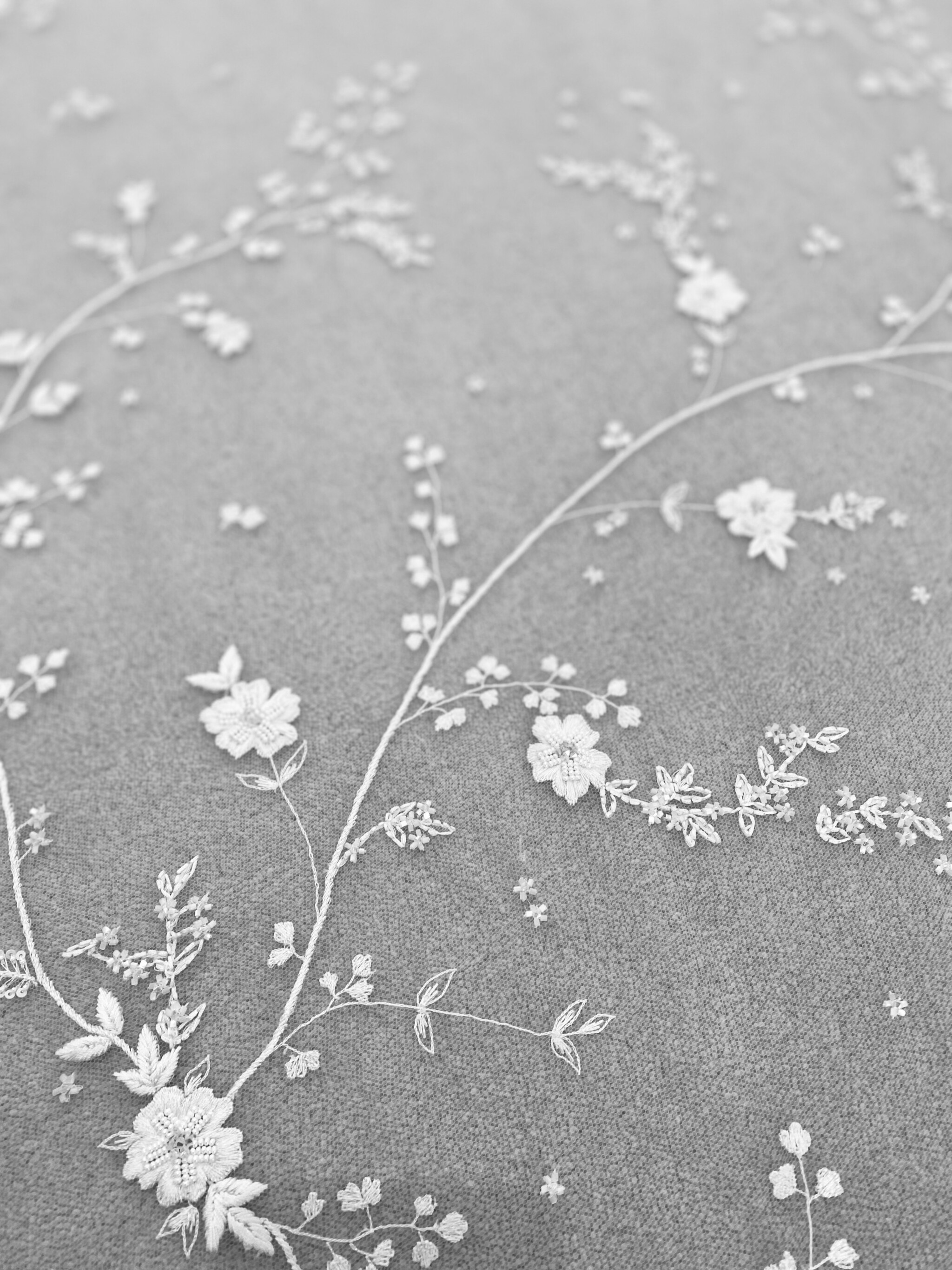 Margot's evening dress and veil encapsulated the spirit of a romantic soirée at her venue, Luttrellstown Castle in Ireland. As a gown that celebrates the art of couture construction, it was the perfect choice for her evening event.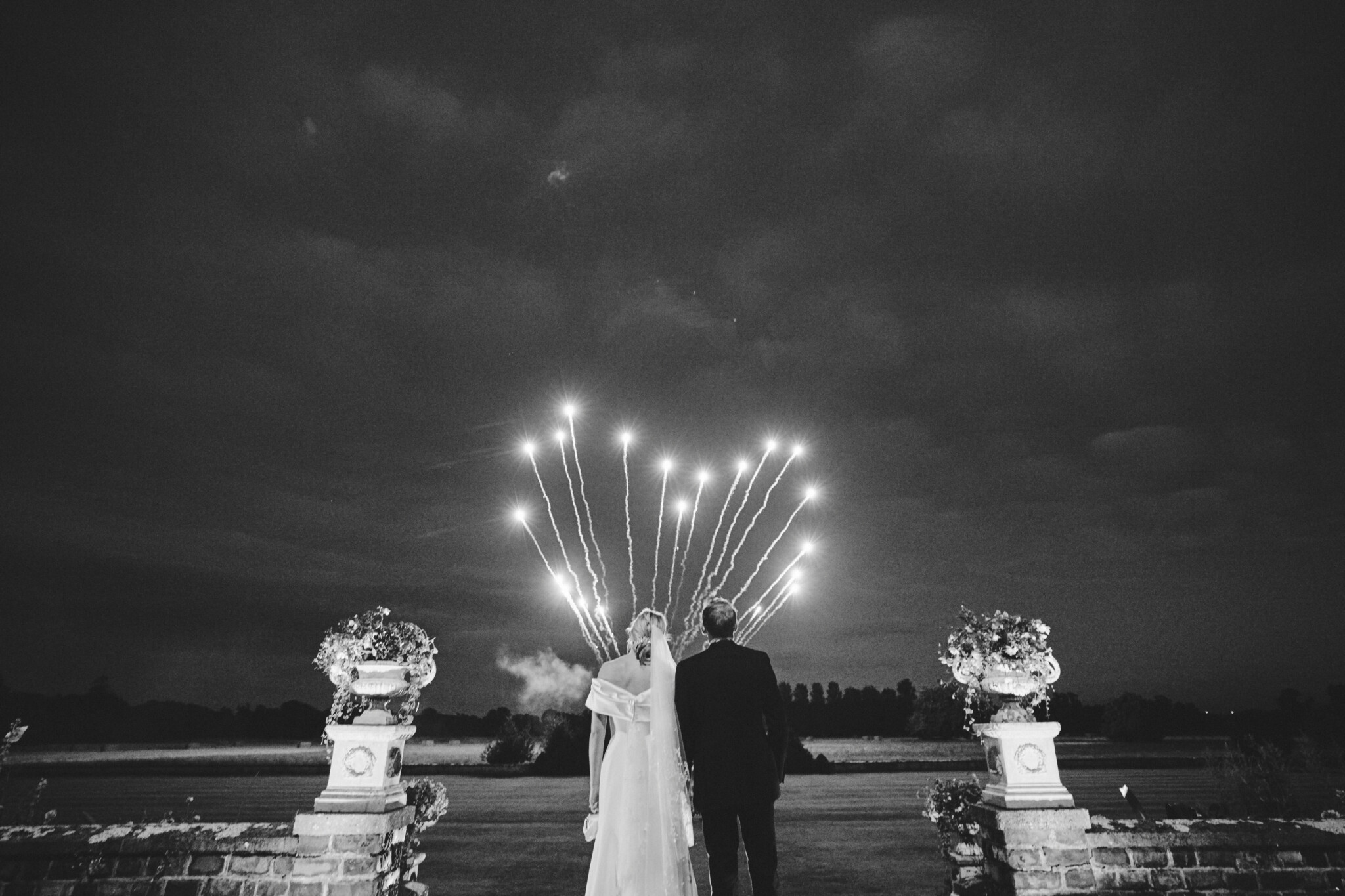 Phillipa Lepley is recognised globally as a leading British wedding dress and eveningwear designer, renowned for bespoke couture dresses of the utmost luxury. Her wedding dress shop in London, Chelsea, has over 50 dresses, all of which have been made in England from start to finish at her atelier.