Couture Evening Gown: Casablanca Maiden's Fern Noir
"This is the perfect choice for that important cocktail party or event."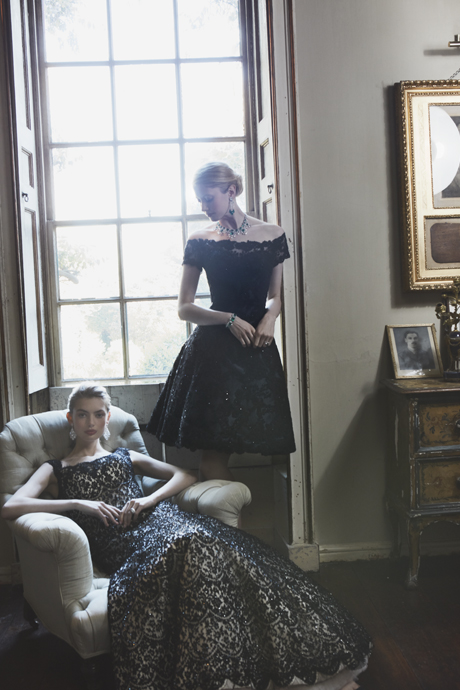 This elegant cocktail dress from Phillipa Lepley's evening wear collection is beautifully timeless, combining a sweeping embroidered-edge neckline with a full, knee-length skirt. The full and dramatic skirt shaping perfectly contrasts with the cinched in shaping of the Phillipa Lepley corset within.
The Phillipa Lepley team have meticulously embroidered symmetrically-placed orchids, primroses and Maiden's Hair Fern onto a black tulle using an intricate combination of embroidered stitch techniques. These carefully created motifs have then been appliquéd with satin chiffon and couched with a corded edge to give definition to each shape.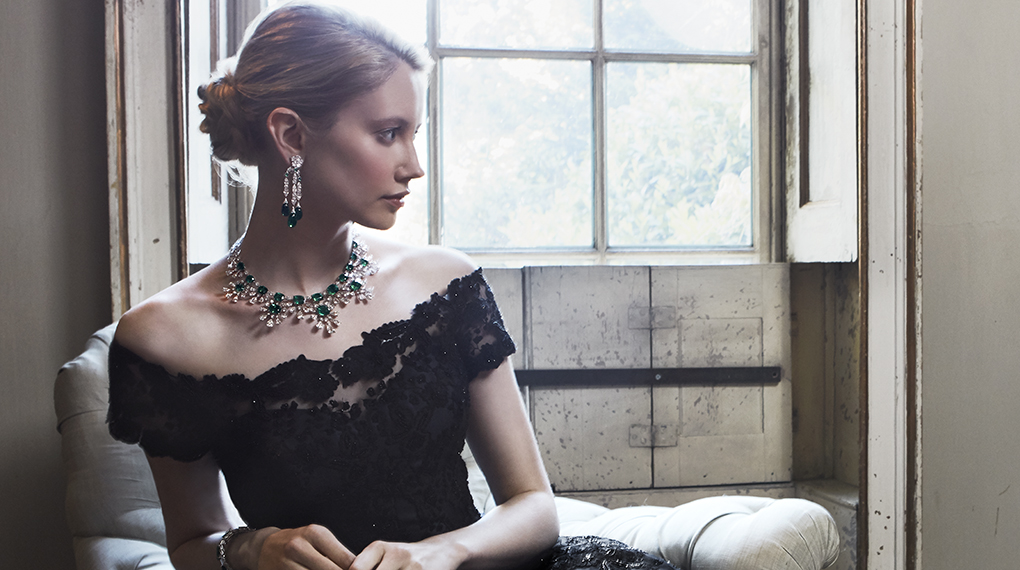 Every edge, from hem to neckline to cap sleeve is completed with decadently embroidered edge of organic motifs, keeping the lines of this dress soft and feminine.  The embroidery is then finally decorated with individual, delicate black beads hand-sewn on to give an all over lustre and glamour to the piece.
The sharply shaped gown has been created with many layers petticoats built up beneath a sumptuous midnight navy taffeta to truly bring out the exquisite black embroidery and embellishments.
Phillipa says, "The beauty of this dress is the intricate embellishments and embroidery which when brought together with the modern short length and taffeta base create something unique and fabulous. This is the perfect choice for that important cocktail party or event."
Phillipa Lepley is recognised globally as a leading British wedding dress and eveningwear designer, renowned for bespoke couture dresses of the utmost luxury. Her wedding dress shop in London, Chelsea, has over 50 dresses, all of which have been made in England from start to finish at her atelier.